About Us
About Francis
I live in Somerset near Glastonbury and work in my property business with my wife Jane and my son and daughter, James and Emily. Most of my working life was spent in the construction industry working from the bottom up, at first working for other people and later for myself (or so I thought!) with at one time 17 employees, it was a busy life.
Being a keen sportsman I played football all over the Eastern bloc countries and now do a bit of running most days. I also love a good movie!
During 2010 we built a portfolio of ten 2/3 bedroom houses, and one 6 bed multi let student property. We now have a portfolio of 18 owned and controlled properties generating an income of almost £10k net pcm. We are continuing to grow the Multi Let business and are using some of the profits to purchase large Victorian town houses which we convert into fully licensed all en-suite high end HMO's that also give capital growth.
We are also keen to help many people achieve more freedom and choice in their lives with our Multi-Let Cashflow System. We take the trainings very seriously 🙂
Francis has now published his first book detailing his somewhat rocky entry into property investing.
Check out 'Mayhem, Murder and Multi-Lets' now!
A little bit about Emily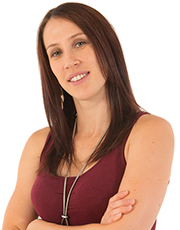 I graduated from Bristol University of the West England in 2010 after studying a BA in Architecture and Planning, but like most of my class couldn't get a job in my discipline. However I liked the city so much that I decided to stay! Like most students I had huge debt and countless credit cards. I took a minimum wage job in a call centre in an attempt to pay off some debts and be able to live, but I hated every day, I didn't get on with the people I worked with and the people on the end of the phone were even worse.
After realising that property is one of the few industries that can create real wealth, I began reading and learning. This was the beginnings of a huge change of mindset for me, I starting working with my parents and my brother in the business. Together we developed the Multi Let Cash-flow System.
Now I work full time in property with my family and am essentially my own boss at 27. I enjoy each day and no longer have to dread Monday mornings. I love the people I work with and it gives me a drive to do better because we are all working towards a common goal.
I don't work a set 9-5 any-more; I plan my work around my life and not the other way around. I have more time off and a much more flexible lifestyle now. I still work hard, in fact a lot harder than before, but I now understand if you work hard in the short term you will benefit in the long term.
The great thing about this is anyone can do it. The Multi Let Cash-flow System course we teach gives you everything you need to do exactly as we have done, which will in turn give you more freedom and more choice in a relatively short space of time. We can show you how, with a low cash input, you can achieve a huge boost to your monthly net cashflow. We did it, other people we have taught have achieved it, and you can too, by following our tried and tested processes and systems.
About Will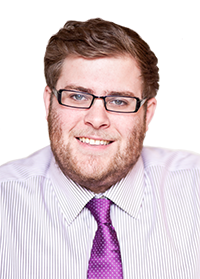 I am also Bristol based. I graduated from Plymouth University with a degree in (BA) International Business in 2013. With a passion for working with people I set my sights on working in the property industry. After connecting with Francis and Emily I joined their team in 2013 I Initially worked within the Rent 2 Rent business in Bristol and then later joining the MLCS team.