The Big MLCS Reunion 2019
Connecting the Community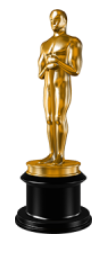 Just when you thought it couldn't get any better, the MLCS team knocked it out of the park yet again! 2018 was the best gathering yet, and will be a tough act to follow… especially the Oscars!
In fact the day was so BRILLIANT that we've already booked for next year's gathering, plus we have kept the tickets at just £97.
The Hilton is a prestigious hotel with lots of bedrooms, plenty of parking, a spa, a swimming pool and lots of staff to pamper you. Double rooms are just £75, but book early.

This is a temporary page for you die-hard MLCS'ers who like to get in early and reserve your tickets before they all sell-out.
If you've ever attended the BIG Reunion, you'll know what a blast they are from start till finish and everyone always walks out the door feeling inspired, full of bliss and ready for action! Plus you get to meet some of those Facebook'ers in the flesh!!
See you there.