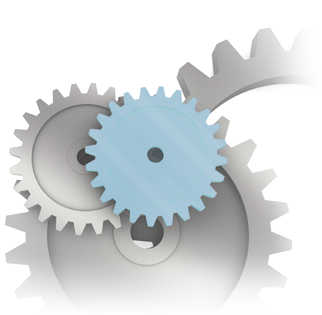 Owners are contacted either directly or via letting agents and offered a guaranteed rent. The owner is happy his property is let and he does not need to worry about any more lost rent or tenant issues for the foreseeable future.
You also promise to look after his property and take care of the smaller maintenance jobs yourself. You carry out a small refurb, maybe with the landlord's financial help. Next you need to find willing tenants to live in the property. You make your profit on the difference between the rent you pay to the owner and the rent you get paid by your tenants minus utility bills.
But of course it's all about the details – when we first tried it we hit a brick wall with the agents – "Subletting is against the law"!! – They screeched at us time and time again. We knew this wasn't true but we struggled for months to even get the agents to listen to us and burnt a few bridges along the way!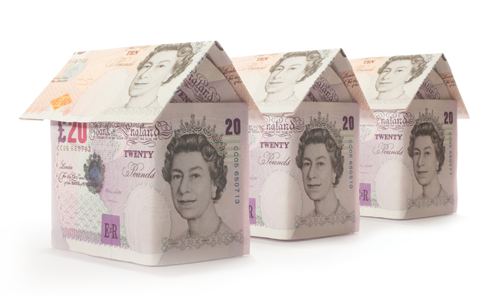 The benefit of owning a HMO and renting it out room by the room rather than as a 'single-let' is the vastly increased income.
The drawbacks are higher purchase prices, bigger deposits needed, and the £10's of thousands of pounds needed to adhere to the regulated licensing. Some people also consider Multi-Lets to be more management intensive. Wouldn't it be great if you could combine the high cashflow that you get from Multi-Lets, yet reduce all the high buying costs, the large deposits and expensive regulations?
This is what our Multi-Let Cashflow System achieves.
Although MLCS is relatively new, the strategy upon which it is modelled is not.
Corporate letting is when a 'corporation' rents out a property and then sub-lets it to their employees. This has been happening for many years and is an effective solution from companies who may otherwise have to buy properties. Buying a property and then letting out to their key employees would be just too complicated and inflexible for most companies whereas renting property from private landlords for the use of their employees is more flexible and meets the company's short-term needs.
The Multi-Let Cashflow System strategy takes this concept into the private arena. You can utilise the same strategy, but not for your corporate employees, but as a profit strategy to be the middle-man between the Landlord and the tenants, getting all the income from multiple tenants and only having to pay the rent to your Landlord, and not the £10k's in deposits, regulations, refurbs and other buying costs. You may not even have to pay a deposit.


So why would a landlord be open to this strategy? Why wouldn't they do it themselves if it is that good and that easy? Why do they need you? You are of course smart to think these things. Any Landlord is looking for certain safety nets when renting their properties and your Landlord is no different from any other, they want: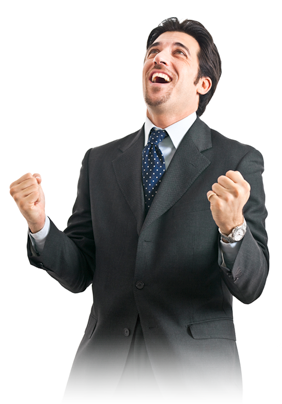 Some people worry that managing the tenants will gobble up all their time. If you set up the correct systems from day one this will not be the case. We very rarely visit the properties and we will teach you how to set your systems up the same as we have.
Some of these Landlords may be 'accidental' and never intended to be a renting out their house, the property crash and economy may have prevented them from selling and it may be the only way to enable them to move on. If you don't know what you're doing, being a Landlord, even with just one or two properties, can be a big headache – Accidentals Landlords have a problem: you solve it.
Perhaps they have also tried Multi-Letting and hated it. They tried to self manage, they got too involved, they didn't vet the tenants properly, put the wrong types of tenants together, in the wrong location, to the wrong living standard. Never again, "I'll stick with single let thanks. You want to HMO this property? Good luck". Their pain is your solution and opportunity. You get all the benefits of Multi-Let's (cashflow), with vastly reduced input and set up costs.
This innovative strategy doesn't need a mortgage or a 25% deposit, there is no high refurbishment outlay, no planning permission if you follow the Multi-Let Cashflow System model, as you'll be taking over established HMO's, and, like us, you will be making £1,000's pcm on each property!

How MLCS Can Help You
If you really want to make a difference to your and your families lives then the Multi-Let Cashflow System can help you.
We are the UK's #1 Rent 2 Rent Training Company and are by far the leaders in Rent 2 Rent education. We have been focusing entirely on Rent 2 Rent for a number of years and totally understand the business inside out. Our events attract both experienced property investors with large portfolios looking to generate more cashflow, to complete beginners with zero properties just looking to get started.
Our main event has helped over a thousand investors take those first steps to financial independence. On our testimonial page you will find many life changing stories of people just like you, who have built a very profitable business from a standing start, often without using any of their own money.
If you would like us to help you take that first step on your Rent 2 Rent journey, book a call on the pop up box on the website. Do it today before life gets in the way.