Frequently Asked Questions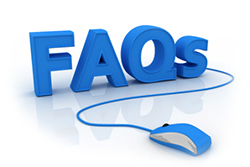 Can I pay with a debit/credit card?
Just follow the check-out procedure – First click on the 'Check-out with PayPal' button, then click the grey button which says "Check Out as a Guest". If you would prefer to pay by bank transfer then email us for details.
How much to set up a property?
This will vary from area to area and from deal to deal. When we started out in Bristol we were paying around £3.5k, now we can do it for circa £1k.
What about lenders restrictions?
We have a great strategy to dig out unencumbered properties. We ask for lenders approval and also have watertight contracts to protect ourselves.
Do I need insurance?
The Landlord will continue with his own buildings insurance. We have various policies to protect ourselves which can be bought as a package from our specialist insurer.
Will it work anywhere in the UK?
There are guys working this strategy from York to Cornwall. We help you to pin down your area on our one day event.
Is it legal?
Absolutely yes. We are simply entering into a management agreement with the owner of the property. There are many high Street agencies doing Rent 2 Rent, including Northwood who have been in existence for 20 years with 80 branches nationwide. The fact that we get asked this question so much shows just how uninformed most people in the industry are when it comes to this strategy!
Can you set the properties up fast?
The fastest we have seen is a property set up is in 3 days from initial viewing to the rooms filled with paying tenants.
Will you have to be focused?
You need to divert time to focus on setting up your business. Some people run their R2R business whilst in full time employment, so it is doable.
Will you give me everything I need?
We guarantee that you will get everything you need to kick start your high cashflowing business.
(MLCS Intensive)
Will I get the contracts?
We have paid circa £2.5k to date for the contracts we use with agents and direct to landlords. You will get them all as part of the 'business-in-a-box' deal. We also discuss the merits of AST's as opposed to using a License.
(MLCS Intensive)
Will I get a manual?
You will get a workbook print-out of all the slides and our legendary 250 full colour interactive manual.
(MLCS Intensive)
Will I get all documents?
As above – we give you absolutely everything. If we have missed anything let us know and we will source it for you and add it to the files.
(MLCS Intensive)
Will I get some ongoing support?
YES! This is actually HUGE. After the event you will be allowed access to our lifetime support group. Not 1 month or 3 months limited access . . it is lifetime! Whenever you are feeling stuck just type in a question and usually within 24 hours you get an answer. It's like the Oracle. We have over 400 members, many of them full time property professionals including several Letting Agents.
(MLCS Intensive)
What are the event start and finish times?
9am start and 6pm to 6.30pm finish. We usually go for dinner afterwards.
(MLCS Intensive)
How is this strategy affected by Article 4?
You need to tick a few more boxes and spend a bit more time sourcing deals. There are people operating Rent 2 Rent in Article 4 areas.
Who pays when things breakdown, i.e washing machine, boiler etc?
The landlord pays for the general structure and white goods. You would pay for minor repairs and then bill the tenants.
Do you need to set up a company before you meet the agents?
We cannot offer financial advice, but yes we did set ourselves up as a company. We have a chartered accountant in the support group.
Will the agent still want to manage the properties?
Some owners like the security (?) of keeping the agent in the mix. It is not a problem and their % is paid by the property owner.
I live in a student city and the landlords often complain of voids, how will I avoid this?
It is completely different as we operate in the professional market. In fact a city with this problem may work well for this strategy.
Will Rent 2 Rent work in Scotland?
Yes this will work in all large towns and cities, it doesn't work as well in villages as there is less demand, less jobs etc. Rules are slightly different in Scotland.
What if I don't really enjoy managing the tenants?
We employed a property manager when we got to 10 properties. We should have started the process from day one. Hindsight is great and we now teach how to get a property manager working for you for free! For real!!
What do you spend on refurbishments?
Our spends have been from £400 to £2k and we have a novel way of getting the landlords to pay at least 50% (it is their house after all!) We have a guy in the group who spent £16k . . . but then he is making £2k NET per month – so 8 months and he's in profit. You can also do a joint venture on the money.
Do you do any other training if I cannot make this one?
We run the main introduction training every 2 months or so. We also have an Agents Day – 'Getting the agent to bring deals to you'! For graduates of the intro day and other experienced R2R'ers, we now have The EDGE – turning R2R into a real business and going from 1 to 10 properties. Check the website.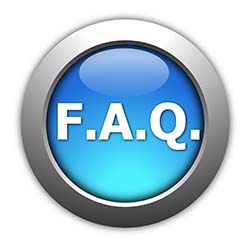 How do you achieve good enough discounts from the landlords?
We teach negotiation on the day and have a real killer of a formula that always gets at least a £250 reduction.
Is London a tougher market?
There are many people in our support group who are crushing it in London.
How long do your tenants stay and where do you find them?
Average stay is 10-12 months and we are always at 100% occupancy.
What happens if interest rates increase or the landlord increases the rent?
Interest rates will not directly affect this strategy. Increases in rent would have to be agreed in writing and can usually be passed on to the end tenants.
Is now a good time to be getting into Rent 2 Rent?
This is a perfect time – lending is strict, there is a housing shortage and immigration remains high. Coupled with the fact that Universities are building dedicated student housing, this means there are many properties available and demand for rooms is high.
I have bad credit and little spare cash, can I still work this?
When you get in to the support group you will be able to connect with other guys and even people local to you. Many partnerships are struck up and many joint ventures formed. If you have the time you will soon be able to find someone who has the money.
How many properties can I secure in a year?
How long is a piece of string? All you need to do is to find one agent who you are able to work with and they 'could' be feeding you a property per month.
Why would a landlord give control of his house to you?
Many reasons: Nearing retirement age but not wanting to sell, landlord living out of the area, fed up with the student market, fed up with local agents etc.
How many people are successful after the training?
We have a good idea of all the successes because they are all shared in the support group, in fact we call it the MLCS Family because it has a real family feel to it – everyone is very helpful and very encouraging. Some people do the training, get the contracts and we never hear from them again, so hard to be 100% accurate.
Do you charge all inclusive rents to your tenants?
Yes – we offer a service that is one stop below a boutique hotel.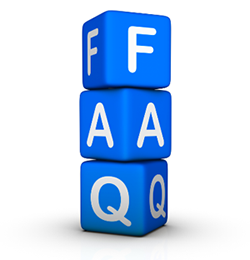 How do you make initial contact with the letting agents and landlords?
We go through this step by step on the event, we give you all the scripts and explain how to handle all objections.
How would you get the landlord to pay if the property needed a new kitchen or bathroom?
We use a company with huge buying power and recently fitted a brand new kitchen for £1.35k, which the landlord paid £1.2k of.
How do I book on and is there a discount?
You can book on this website via the events page and yes there is an early bird price.