The Inspirational Page
Find out how these guys
have changed their lives!
Wednesday 6th December 2023

"Thanks to the MLCS course five months ago and the advice to 'Take Action', I've now secured 6 Rent 2 Rent deals! One is a massive project that's being converted into 3 separate units, of which I'm managing and owner is financing, which will cashflow at £3,700 NET pcm. I'm also currently negotiating a further deal with a projected cashflow of £1,300 and another 6 bed HMO. Going forward I aim to be securing one Rent 2 Rent deal per month for the next year. This is a complete game changer for me of both income and direction.
I've taken the time to build great relationships with a few agents in my area who fully respect and support my business, meaning I'm now getting offered properties. I'm also being approached by landlords who are fed up with the poor quality of service they're getting from other agents.
The excellent MLCS training and the support system/documents was the kick up the backside I needed, and so I'd like to take this opportunity to thank the MLCS team for all the good work. Keep it up!" – Karl Greenhill

"Really enjoy interacting with the posts in the group and always soak the information up. I'm determined to be the next guy to tell you I've gone from 0 to 10, mark my words! I started reaching out to landlords a couple of weeks ago, and got my 1st and 2nd deals signed up! It all seems really surreal actually… like… WHAT?!"
"It's frying my mind a little with the straightforwardness… and how easy… when done correctly. This already brings in such a substantial income-stream – its nuts!! The work MLCS do is really awesome, and I like your longevity with the strategy. Your systems and golden tips have given me SO much confidence; thank you, you've inspired me massively." – Ben Jacob-Smith

"The knowledge I gained at the event and the MCLS resources have been worth their weight in gold, enabling us to quickly grew our R2R portfolio to 40 rooms. I have learned so much and continue to learn so much from the wonderful MLCS community and we implement MLCS systems every day. The reason I started my businesses is to raise funds to build a Children's Hospital In Mauritius." – Grish Jawaheer

"Rent 2 Rent deals number 11 & 12 now signed, sealed and filled… and now I just need two more deals to hit my target cashflow. How you like them apples! I got burned a few times along the way, but I'm still going strong and a large part of my success is thanks to Francis, Emily and the support of the awesome MLCS community!" – Ayang Obur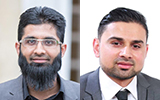 "Myself and my business partner Deen Mohaydin have secured TWELVE Rent 2 Rent properties in TWELVE months with a NET cashflow just short of £10,000! After the training Deen and I got stuck in straight away and have been working especially hard these last four months with barely a day off… including weekends. But we know we need to work hard NOW, to secure a better future for ourselves and our loved ones. Its been hard work, but hats off to Francis, Emily and MLCS for showing us this path." – Norman Yousaf

"I wish to express my gratitude to the MLCS Community. Twelve months after the MLCS training with Francis and Emily, we signed our first 4 bed house in South Ealing , yes it has taken me nearly a year to get the ball rolling ( I'm working full time too, so that's my excuse!) I have had the most amazing learning , from prospecting agents to pitching to signing the contracts to filling the rooms and systemising with The Engine Room. The learning and support materials from MLCS group are fantastic and I couldn't recommend The Engine Room highly enough, as it makes the process of tenant'ing a room soooooooo easy. I am so excited about the next properties we are taking on, so please watch this space because I will be celebrating in style when I leave my job and work on this amazing business full time. Thank you once to everyone at MLCS for this amazing support group." – Pam Milton

"It's really been such an amazing 2 years. My 'why' is my family; to provide for them. I have 12 very good houses under my belt, all in my 'goldmine area'. I've been very careful with the growth to not take on too many too soon, and I've actually turned down as many houses as I've taken on. I've built up a good relationship with local landlords and agents, and the business runs pretty smoothly.
The best thing about this is that early this year I bought my first home for myself, and also a house for my Mum! The hard work really pays off, you just have to keep at it.
I'm also now in the process of moving into my own office which will allow me to restructure certain aspects of the business. I will be hiring my first team member, allowing me to expand the business – take on more houses – and also begin expanding sideways into developing, which is where my passion really lies due to my architecture and construction background.
I just really wanted say a huge thank you to the MLCS community. The support was, and always is, amazing. I've since built up the confidence to deal with many things myself and now really enjoy being able to give back by helping as much as possible in the group" – Dan Martin

"Happy is an understatement!! My partner and I attended the MLCS Intensive 10 months ago and recently we teamed up with an agent! They became a silent partner with the cash to set up deals that worked! We now have 5 Serviced apartments and 3 Multi-Lets with more in the pipeline; all Rent 2 Rents. We have also just secured a 5 bed town house with no works required except a fire alarm upgrade. All the rooms rented in a week with a clear NET profit of £800pm, and we don't start paying the landlord till next month. BOOM! Thank you everyone in the MLCS community for your support; I have learn so much by plugging into this group; anytime you need help, the solutions are right there. Thanks again Francis, Emily and the team at MLCS." – Ben Garner

"I want to acknowledge and thank all of the awesome MLCS support group! This has been an amazing month for us; we launched just 4 weeks ago and have now 6 properties, 5 of which are direct to landlord but the 6th, and probably our most powerful, is with an agent that really wants to work with us! He wants to give us 3 more properties over the next few weeks! We plan to build this business very fast and so far so good!" – Matt Ward

"I have secured 11 Rent 2 Rent deals since my Graduation, and the key verb ingrained in to my mind was, and still is, 'TAKE ACTION'. I completely focused on building the business and put in as much time as possible. Work used to get in my way …. so I sacked my boss!
Having a good support network and building a team around you is vitally important, and the education and support I get from MLCS is crucial to my progress. It is great to know Francis, Emily and the community are right there whenever I need help and motivation! My main focus now is to continue to grow the business through high quality acquisitions, trade deals with other rent 2 renters, ensure our systems are spot on and give support wherever possible to others in the MLCS group." – Jerome Bird

"The Multi-Let Cashflow System was my ticket to freedom! Straight up, it was a light bulb moment, giving me the confidence to pursue and implement my dream of taking time out to do a World Trip with my family. I'm in Chile South America, writing this, about to cross over to Brazil. I work remotely and have great business partners on the ground. Rent 2 Rent made it happen. So a Huge Thank You to all the MLCS team and if anyone's sitting on the fence, what are you waiting for? Just jump off and do it!" – Lorraine Harris, Leicester Property Solutions

Jason McCarthy
£7,135 NET Cashflow
Paul Stebles
£6,000 NET Cashflow


"This brilliant cashflow strategy was presented in a fun and informative way by the fantastic MLCS team. As a result of the training, the lifetime support and the wonderful resources provided, I have secured three Rent 2 Rent deals, all within a few months of doing the MLCS programme. Deals 4, 5, 6, and 7 are all Service Apartments on three year deals!
Thank you Francis, Emily and team MLCS for these brilliant strategies." – Linda Attram

"I started this amazing journey in summer 2015 with the hope to escape the 9-5 grind. Two years later and I have 12 R2R properties, I'm out of the 9-5 job for good, I've quadrupled my salary and brought a house! Plus I've have already secured 7 more R2R properties to start next year! This was my vision when I did the MLCS training and none of this would have been possible without Francis, Emily and MLCS Family… I just kept positive and took ACTION! Thank you!" – Jack Ahmed

"I trained with MLCS and currently have 14 properties with a net cash flow of just over £12,000 per month. Its been a great learning experience and the goal is to double my portfolio in the next 18 months. I'm targeting landlords directly and I'm being strict in only taking on the best deals, plus I have a full time employee. The future is bright and I'm feeling pretty awesome right now!!" – Charlie Reay-smith

"Just wanna say kudos to Francis, Emily and the team. The ideas, systems and top tips that I learned (and still do) meant I earned my seminar fees back in no time at all! Thank you and keep doing what your doing!" – Agata Diu



"I had attended two Rent 2 Rent courses previous to this, and found the MLCS educational event to be the best by far! Not only is the content crystal clear but they also provide a step-by-step blueprint of how to get started, as well as the invaluable scripts – these alone are worth the fee!
I started utilising this strategy a year ago as an additional income to my owned portfolio, and now achieve well over £5k pcm NET. The online group resembles Open University because the on-line teachers are only one click away. Great people and indeed the best course content, ever!" – Sabrina Amofa

"There are many R2R courses out there but what made the MLCS stand out for me was the lifetime support community, which is active on a daily basis full of members all over the country posting their successes and challenges. The course itself was extremely comprehensive and I simply followed their system until I secured my first five year deal! The MLCS system works, you just need perseverance and belief that you can do it. Having the support of the MLCS support group really gave me the confidence and determination to make it happen! I can't recommend these guys enough." – Michelle Cairns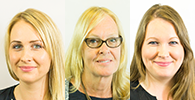 "Starting a family business was always our dream and MLCS enabled our dream to become a reality in six short months! We now have 5 properties and we are flying! The MLCS training is loaded with valuable information, insider tips and gave us the confidence that we could do this. It doesn't just end after the course as there is a massive support network that we call on as much or as little as need be, which is essential for the growth and progress of our company as we always feel we have someone there waiting to help us!"
"For myself, I am really enjoying seeing my daughters so motivated and really blossoming, and they can now see a secure future for themselves and their families. I can't thank Francis, Emily and the amazing MLCS team enough for giving us the vision and motivation we needed to make this happen."
"We feel quite expert now, are ready to expand and are so proud to be part of the MLCS family!" – Kathy, Rosie & Sarah Cullen

"I would like to say a MASSIVE thank you to Francis, Emily and all the MLCS team, for all the awesome content and support that comes with this course and the best support group on Facebook – without a doubt! I had no previous property experience and got big results just by following the system – I have grown my Rent 2 Rent portfolio to 11 properties within 15 months! Now I have a solid cashflow, my next goal is to start buying and I have set some BIG goals!" – Pete Adamson



"I attended the MLCS course 18 months ago, and whilst off to a slow start, I have now acquired 14 large properties to date via the MLCS system with a cashflow of well over £12,000, all in East London. I cannot thank the MLCS family enough for the support and for simply being there. The future that myself and my four young children are now looking forward to as a result of implementing the rent to rent strategy is amazing. I can't deny, it has been hard work for many months, but now I can see the light at the end of the tunnel, and am entering the next phase of buying HMO's" – Marcia Johnson

"Francis Dolley is probably the UK's leading authority on rent to rent at the higher end of the multi-let market." – Ant Lyons – Editor of 'Your Property Network' magazine

"So we signed our 6th property yesterday and things are going amazingly well! Our goal after the MLCS event was 4 R2Rs by the end of the year, that goal is now 10. Bring it on!" – Danny Moore

"The training was an action packed and mind blowing day! I may not have launched my own Rent 2 Rent yet, but the MLCS course and the manuals have been an invaluable resource to help me in launching my first HMO last month! This week I used the tenants "Guide for Living", which is also excellent, light hearted but gets the message across. Thanks everyone for the brilliant work. Well done to all at MLCS." – Paul Bristow



"My partner and I attended the MLCS course and were amazed just how much information was given. We had been given all the tools and confidence and secured our first R2R 3 months later – a 6 bed 3 storey property. We refurbed it, tenanted it and HMO Licence has been obtained. Not so daunting as people may think. It cashflows approx £1300 a month after all bills so we are well pleased! We are now in the process of getting our 2nd one!
We highly recommend Francis and the team and the MLCS Family – always on hand for any question at any time of the day or night via the FB page. We are so happy we took the plunge and went on this training." – Andrea Jerromes

"I lost my job in 2014 and soon after attending the MCLS course I managed to secure three Rent 2 Rent deals with two more in the pipeline. Without the on-going support and constant and brilliant information provided, I would not be where I am today. I have also attended other MLCS events, where I always learn something new and come away feeling invigorated, inspired and raring to go. Highly recommended." – Sue Randell

"I attended the MLCS Course and must say the content given was priceless! There was a wonderful group of like-minded people and the day was jam-packed with great information. Soon after I signed up my first Rent to Rent deal, cash flowing at £1,157 NET pcm, and now have a second property lined up with a NEW cashflow of £1,100 per month. Many thanks to Francis and the MLCS family for putting on a fantastic Rent to Rent event." – Brian Celine

"When I did the training 7 months ago, I didn't have any idea of how to Multi Let! So I made sure I followed the steps laid out in the manual and followed the system religiously – it's so easy to follow and so practical. I have just taken on properties number 7 and 8, which will bring my NET monthly cashflow to £4,600! Francis pretty much forced me to get on the phones to Agents, which hugely increased my confidence! This has seriously changed my life and my fortunes for the better . . . and this is just the beginning. So a MASSIVE THANK YOU to MLCS!!" – Julie Elford

"The course was well organised, and gave me a large amount of useful and practical information to use in my arsenal. I really liked the informality and humour with a message. I am now on property number 9!" – Clive Pearce

"It's a really clever and effective way to get cashflow quickly, and you don't need very much money, in fact the sort of money you could put on a credit card. I currently have a NET monthly cashflow of over £10,000. This has allowed me to quit the day job and focus on property full time!!" – Paul Stebles

"I attended the MLCS event and I was very impressed with how thorough the course was. I was very pleased to get all the contracts – this is a massive advantage and will eliminate mistakes. The course gave me the confidence in the market place and in front of landlords. We learnt so many money saving tips and tricks and now that our team is in place, setting up R2R properties is a real fun process. We have now negotiated 10 great deals which are producing a healthy cash-flow of £8,300+pcm NET and we are currently negotiating on another 3! My advice; do the training and learn how to do it properly from day one. You'll love the course and good luck." – Alex & Vicky Russell

"Without the training, the manual and the support I've had from MLCS I'd not have been able to do any of the things I'm doing now. I've just quietly followed the steps, asked a few questions in the support group and suddenly here I am with a new business! The Facebook Community is amazing and so friendly. Thank you Francis for the fab 'Business in a Box' It does exactly what you promised and I thoroughly recommend it to anyone who is thinking of giving it a go.
Everything is streamlined and all properties are fully tenanted, and Yep – all down to the MLCS guys. Best course I've ever done and I tell loads of people! I'm at over £7,800 pcm NET cashflow (ps the event was on Valentine's night – which I spent in a bed with my business partner- how can I ever forget!!)" – Jamie York

"Having attended the fantastic one day MLCS course, I left empowered with the equally fantastic MLCS manual under my arm. This jargon free step by step guide has covered every scenario, and consequently I'm now just about to take on my 48th R2R property! Yes you read that correctly; I am working very closely with an established letting agent. I highly recommend Francis & Emily's MLCS course. I liken it to a 'Sat Nav to Success', or my own personal A to Z to replacing my current 9-5, which I'm quitting very soon. Can't thank you enough. You will be seeing more of me!" – Tony Isabor

"Since doing the MLCS course, I've got 10 properties cash-flowing at £7,400pm and looking for number 11! The course gives you everything to get going, plus there is an amazing lifetime support group with people taking Action. Investing in my education and gaining the knowledge allowed me to do more deals. Over the long term this will enable me to build up a portfolio of properties and to give me choices in life." – Rich King

"Within a short period of time after doing the MLCS course with Francis and his team, I found my first property, which gives me income of approx £400 profit per month. The Facebook support community is fantastic. Francis, his team and the other graduates from the course have great knowledge and are extremely helpful when I have questions that need answering. Excellent!" – Michael Whelan

"I am not exaggerating when I say that Francis' and Emily's course has absolutely changed my life! Thanks to their support, guidance and systems, I had my business name chosen, website built, business cards printed and first property signed within a week of doing the training. It was SO simple – I just did exactly what I was told to do 😀 We very quickly created a £12,000 NET monthly cashflow after all maintenance costs, voids, outgoings and 20% put by for tax! If you follow the simple MLCS steps – you really can't fail. Thanks to Fran and Emily's R2R course, I now have a fully managed R2R business, with a wonderful room manager and office administrator. I spend less than an hour a day working on the business. **THANK YOU ** … my life will never be the same again! 🙂 " – Katrina Jones

"I've been in property for 15 years and I have no doubt that meeting Francis and Emily Dolley through networking with some friends at a property meet, changed the direction of my life. Since meeting them and attending their course I've now successfully completed 14 let to let deals and I've currently got 3 more that I'm working on. I always aim to be making around £1,000 clear profit per deal. Although I choose to work, I am now in fact financially free and there is no doubt in my mind that it is because of these two people and the training that I attended 12 months ago.</strong
But it's not just about the financial income but also what I have learnt about property and where my company has gone from when I first met them. So, I wouldn't just recommend that you attend the course; I'd say if you are serious about property and making money then you MUST attend the course. Happiness scale; an ecstatic ten out of ten." – Peter Licourinos

"My husband and I attended Francis' one day Rent to Rent course, and were very impressed with the quality of content and delivery. There was an immense wealth of information packed into one day and the supporting materials were WAY above what you normally get! The MLCS manual covers every aspect of running a R2R business. The ongoing support is impressive, invaluable and a great resource for asking questions and sharing experiences with other members.
We owe a big thank you to Francis and the Multi-let team for helping us get our business up and running. The first practical application for the course materials was in streamlining our own portfolio. Since taking the course we haven't had a single day's void in any of our properties. We've also started to manage properties for other landlords, and have the first Rent to Rent under our belt, with several more in the pipeline. Excellent." – Joanna Ladocha

"After attending the MLCS event, it all seemed so easy. Everything became common sense, and thanks to the MLCS family group (which I absolutely love) I had a lot of support! I have built a cashflow of over £2,500 NET per month, and the course has also helped me vastly improve the management of my own HMOs as well. Very happy." – Agnes Mak
"I am an experienced (7 years) HMO investor. Since doing the MLCS course I have learnt systems and tips that have saved me (and made me) £1000s, even in my existing portfolio. For example my voids now are close to 0% with rooms being snapped up before completion of the refurb. My properties operate more cost effectively and I've improved the quality of my tenants. Francis has really fine-tuned his systems and we are lucky that he is sharing his knowledge and experience with us.
In terms of R2R specifically, after doing the course we were able to set up a property within a month, following clear and detailed guidelines, and we're on our way to expanding our portfolio using this exciting strategy. Many people have asked me, why, being an established investor and being able to obtain finance, do I do R2R, and the short answer is you can get the same cashflow putting down around £3K instead of £50K. This increases your leverage and decreases your risk!" – Francisco Diaz-Ramirez

"My goal was to achieve £5,000 pcm net income from property within 12 months. Without a large amount of capital that's quite difficult to do with single lets but entirely possible using the MLCS system. I attended the one day course and closed a deal on my first property within months, the second and the third has just been agreed and I'm easily on target to meet my goal. As an added bonus, now my family members have seen the results they are making me offers of JV finance to help expand more quickly. I'm very grateful to Fran and the MLCS support group for being a really great bunch of people." – Steve Dorrans

"I attended the multi-let course and was very impressed by the content. It is in simple language that we can all understand and bite-size chapters that I regularly refer back to. Francis & Emily are very approachable and made the course interactive. This is a great cashflow strategy. After taking the course I now have a Multi-let up and running and fully tenanted bringing in a £500+ pcm clear and I'm just about to take on a 2nd making another £550! It is easy to replicate and I am now looking for more properties to add to the portfolio." – Fiona Sweeney
"The weekend was awesome! Thank you for sharing all with us. I've just taken over a multi-let 8 bed property in London from a private landlord and it was fully let from day one. Thanks for the awesome course I attended in August! Thanks Francis and family! Happy investing for everyone!" – Zoltan Micsinai

"Francis and Emily are incredibly knowledgeable about their subject. They deliver the information with passion, humour and an enthusiasm that is infectious." – Stephanie Hale – Writing Coach

"Looking back half a year ago, I was doing a job I didn't enjoy for people who hardly inspired me. I worked long hours and didn't have time to do the things I wanted to do in life. I knew there must be a better way. Fast forward 6 months, I am well on my way to becoming financially free. I have 3 R2R properties which cash flow £1,650 net pcm. I'm not far away from being able to sack my boss and do what I want, when I want. My dreams really did become reality after attending the MLCS course. All it took was a bit of hard work at the start and some absolutely crucial support from Francis, Emily and the whole MLCS community. I just followed the system – It really is a Business in a Box and if I did it, so can you!" – John Piper

"I was completely new to property and realised that there is so much to learn. I first met Fran and Emily and went on the MLCS course last year. Since then I have taken on 13 Rent to Rents. This has been an enormous benefit to my wealth strategy, it's given me cashflow, it's given me a lot of experience in managing lettings and has enabled me to progress quicker than I would have done if I'd just been waiting and saving up for a deposit to buy my next property. This has been one of the many steps I have needed and I've learnt masses. It's a very very informative course where you can learn step by step how to get started into your journey into property investment." – Peter Savage

"I am a full time Mum and was looking for a way to earn income whilst also doing the school run. Rent to Rent seemed like the perfect option for me and to be honest at first even seemed too good to be true! After meeting Francis though, I gained the belief that it was possible and sprung straight into action! Fairly soon after my training I secured a property with £500+ cashflow and I am now on target to secure at least another 5 properties and a net cash flow of £5,000 per month. Looking at the bigger picture, my aim is to start buying multi-lets, which now seems very achievable. Thank you to Francis, Emily and the MLCS team, I am happier than I have ever been and no longer worry about my financial future. Thank you for opening my eyes to a brilliant opportunity." – Suzanne Mullen

"I started off with Rent to Rent as I had no money and it worked well for me and created good cashflow. As I was then seen to be active in the industry, I was offered £100k by an investor and started sourcing and buying HMO's. Because I was able to find good deals, more people offered me more money and it's gone from there. The MLCS training with Francis and Emily was invaluable for me as I really got to understand the business principles of running and managing Multi-Lets. I would say that even if you don't do actual Rent to Rent, the training is essential for how to efficiently run a HMO. Highly recommended." – Elliot Hughes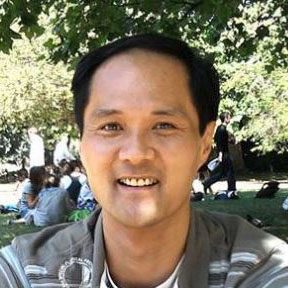 "I have recently completed my first Rent 2 Rent property in SW London, in probably one of the most expensive property rental areas south of the Thames (so I've been told). I got it through a lettings agent and its cash flowing over £500 NET pcm. I left my salaried job in April 2013 (and never looked back!) Feeling blessed!" – Gordon Mak

"My area is Cambridge and I started on the 13th May 2013. I have two big reasons; I lost a lot of money trying to invest in properties in Latvia and was feeling very down about this for about 5 years. I couldn't forgive myself etc…Then I received awful news, I was diagnosed with skin cancer. That was a huge shock at first but I quickly turned it into a motivation to do something! First because I wanted to stand up and to prove to myself that I can be successful, but my even bigger reason was my son. I knew I had to do something to make him feel safe and secure for the future.
So I jumped in, took action and booked onto the MLCS course with Francis and Emily. I have now set up eleven Rent to Rent properties and two serviced accommodation properties. My big plan is to grow the Multi-lets business and then start buying. With my other commitments it will be a tough goal but (with the MLCS support) I am confident." – Inga Rasmane

"I'm based in Leicester and first got into property back in 2003. I went on to buy a couple of houses but never really got anywhere with it. I tried lease options and deal packaging but they really weren't for me. In March 2013 I heard about the Multi Let Cashflow System course and decided to take the plunge and book on. Six weeks later I acquired my first rent to rent property, and since then I have gone on to take on another 10 properties, so 11 in total in the portfolio, and increasing! On the course we learnt all about the mindset, dealing with agents, landlords, managing HMO's – all completely new territory for me.
A huge benefit of the course is a fantastic lifetime Facebook community that is there for you every step of the way. My intention is to continue growing and I would highly recommend this course, it's fantastic, and it covers everything you need. It's a real business in a box – all you have to do is Take Action! So go for it and sign up."
"Ps. I have been working with Francis & Emily on the Advanced Training Programme which has 'really' taken my business to new heights!" – Tracey Stewart

"I was already a full-time property Investor in South London, specializing in Multi-Lets when I attended Francis and Emily's event. I then spent two months getting my systems ready and laying the foundations and secured my first property the following month. I wanted to accelerate my growth in property and found Rent 2 Rent to be an incredible way to maximize Cashflow with such small amounts of cash input. With the profit being anything between £600 and £1,400 net per property, I feel it is a no brainer. I am really enjoying this new lifestyle very much. This strategy has boosted my cash-flow big-time to a net income of £5,000 per month!
My intermediate goal is to secure one property per month – so 12 properties each year. I will then start using the funds generated to buy my own properties. The follow up support from Francis, Emily and the community has been absolutely amazing and crucial to my success. All my questions get answered very quickly, helping me accelerate my growth and create Massive Cash-flow from this R2R Strategy. I would thoroughly recommend that anyone who is hungry to create cash-flow through property with little investment join us, as the returns are amazing. Stay blessed, Love, Health and Happiness." – Fazel Ullah

"I attended the MLCS course and acquired 8 properties in 5 months. I now have 11 in my portfolio. My net cash flow is currently just over £6,000 per month. I aim to increase the portfolio to a total of 20 over the next 18 months. I work for a multi-national company, but the speed of which my Rent to Rent business is growing means I will soon be able to replace my salary and quit the day job! This is a fantastic business. It is a brilliant course with a very informative manual you can review regularly after the training. I get great support from the MCLS team and the Facebook group and everyone spurs everyone on, so it feels like a family. There are also oodles of documents you can use which mean we didn't need to reinvent the wheel. I would really recommend and strongly urge you to join the training programme. It's fantastic, just do it!" – Kathryn Slack

"I decided to start my Multi-Lets business just after attending Francis and Emily's MLCS training and almost immediately secured a house. I was able to navigate negotiating with landlords, finding tenants, sorting paperwork etc. The MLCS Manual has been invaluable for formalising the business (i.e. setting up the company, logo, website, advertising) and as a continual reference point. The Graduate FB lifetime support group is a really excellent resource where people readily share their knowledge and experience. I have just signed up my second property and look forward to many more." – Esther Adjel

"I thoroughly enjoyed the day, having fun while learning valuable insider information at the same time. Francis (part property guru/part stand up comedian), worked the room like a pro, giving us solid gold nuggets of information on how to succeed in Rent 2 Rent, and using his unique sense of humour to help anchor the points home. We were like putty in his hands as we waited on his every word. The MLCS course is so complete, that in conjunction with the extensive manual, there surely cannot be anything left to learn about the Rent 2 Rent property strategy. All that's left for a participant to do, is take action. That's how good it is. Only an idiot could not succeed in Rent 2 Rent after doing this course. Thoroughly recommended." – Paul Wilson

"After I completed the MLCS, training I kept having all sorts of setbacks but thanks to the support group, I didn't give up and I finally got my first property through a local agent. The second property came through a different agent and I now have 3 properties in my portfolio. I have big goals set for this year. Feeling really good!" – Baba Fagbongbe

"It has been 2 years now since I finished MLCS course and I have 9 R2R properties in Somerset paying me over £5.000 NET profit a month and life is great! In few weeks time I am starting my new job as a estate and property manager for fast growing letting agency, and none of this would have been possible without Francis and Emily and the MLCS crew! Thank you guys" – Luke Lupiezowiec

"We are so grateful to have found you and your system. We're pumped up with all the information we have had over the last month or so and are focussed and determined.
The MLCS day was wonderful; the Agent's Day helpful in getting our heads around how best to deal with agents, and the Reunion was a total blast! We have applied much of what we have learned to help set up our own first Multi-Let. We've met so many lovely people and are looking forward to our new path into property and learning more and more on this exciting journey. You and the team make everything so much fun, it's been a pleasure spending time with you and getting to know you all a bit better. Thank you, Thank you, Thank you!" – Anna-Marie and Hebbe

"I have to say that so far, I'm really impressed – yours has to be one of the best courses I have ever attended… and I've done a few! I'm just merrily working my way through the dongle and wow! It's got everything I need!!! I like the simple, but detailed content you deliver… so now I'm convinced that this is the start of a good working relationship with you guys" – Becky Patmore

"Hi everyone, firstly I would like to say a big thank you to Francis and the team for a great event. The £20 game most certainly opened my eyes, and a skill I will use to propel my business forward. Everything looks to be fitting in place perfectly. Time To Get It…. Thank God It's Monday!!" – Asser Lutu

"Quite honestly the best training day I've had, can't wait to put all of the knowledge into practice. Thank you Francis & Juswant and everyone else who made it the day it was. Put on about three stone from the meal at the Thai restaurant too." – Jonathan Hydon

"Myself and one of my business partners just finished the MLCS course on Saturday. It was amazingly ridiculously insightful, everything I thought it would be and more! So a big thank you to Francis, and all of the MLCS team, as we are now well underway!" – Jacob Luker

"I attended the course on Saturday which I found very informative and inspiring. Thanks to Francis and the MLCS team!! I look forward to seeing everyone pushing forward with their goals and achievements. I operate in South London & Surrey so anyone in that area feel free to give me a shout.. I also have 5 years of letting agent experience so if you need any help let me know" – Joe Hartnett

"I had an amazingly inspiring day on Saturday, all thanks to Francis and the MLCS crew. Thanks for making it all clearer; having been on several courses over the past few months, this was by far the easiest to comprehend and had the most approachable host and fellow 'students'. I'm looking forward to many years of success and hopefully a smooth start in the not so distant future. Business name, card, website already in the making. Onwards and upwards! :)" – Joanne Saunders

"We cannot recommend the MLCS system more highly. We are succeeding where others have said it was not possible…just because we followed the system and took action! We were absolutely gob-smacked that even from our first two houses we were already clearing £1,900 per month clear profit! All for a few hours work a week. The MLCS team are just the best, and the community is fantastic. What an asset to have on our side, not just for superb advice, but to have hundreds of talented, dedicated, open hearted people cheering you on just when you need it!" – Vicki Volkes

"I came along to the MLCS 1 day course, and absolutely loved it, great detail, lots of content,met some great people, lots of sharing of ideas and this gave me the kick start I really needed. I am pleased to say since October myself and Lee my business partner have now obtained 7 Rent 2 Rent properties, just about to close number 8 with an average NET cash flow of £800 per property with our best one Netting £1,100 per month. We no no longer use our own money as we now working with investors sourcing and buying and converting resi to HMO and offering guaranteed rent, so in effect offering a R2R with our JV partners" – Karl Spencer