RECOMMENDED SERVICES
Here are a few of the services we use and recommend. We have negotiated a discount with some of them, but you must remember to quote 'MLCS' to get it. Please don't contact us, contact the companies directly.

RENT 2 RENT WEBSITE
built for you by the Rent 2 Rent website expert!

A website is essential when you are running a Rent 2 Rent business. Since you are unlikely to have a physical premises, your website becomes your shopfront, as well as the focal point of your advertising. This means it's especially important to make sure you get it right from the start.
As a part of the MLCS team, James Dolley is intimately familiar with Rent 2 Rent and knows exactly what you need out of your company website. James and his company EmberOak Web Design have now produced more than 60 Rent 2 Rent websites!
EmberOak builds every website from scratch, never using templates. They work with a professional UK-based designer to nail down the look of your website before moving to production. Your input is taken at every step of the process to make sure you are 100% happy with your new website.
EmberOak does more than just build your website though, they also provide a broad range of online services such as: website alterations, email accounts, hosting, technical support, website security, domain names, backup and recovery. They provide bespoke packages containing some or all of the above services, to make sure they can suit any price level.
Check out the EmberOak website here for details of what they can offer you, as well as a portfolio of websites they have built.
Since he is part of the MLCS team, James is keen to see your Rent 2 Rent business flourish. As such he offers a whopping £300 off of the cost of your website build!! Just mention MLCS to him for your discount.
Contact James by email at james@emberoak.com or see him on the day at the MLCS Intensive Course!

YOUR PROPERTY NETWORK
You'll never see this magazine in WH Smiths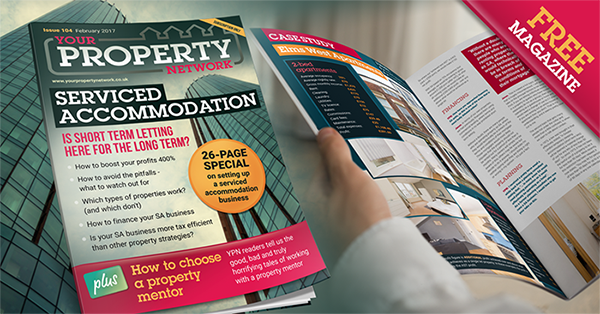 When Emily and I set our first financial goal (it was £5K clear net cashflow) the first thing we did was to cancel any frivolous expenditure and really minimise all outgoings. But one thing we would never cancel was our subscription to Your Property Network magazine, and have in fact been getting our monthly copy now for many years.
Click the link to take a look and to get your first copy completely FREE. There are no tie-ins and you can cancel at any time but I doubt you ever will!


SPECIALIST PROPERTY TAX ACCOUTANTS
For your Business Structuring, Tax, Accountancy and Compliance Needs
Running a property business is a very specialist activity that requires specialist accountancy support. As well as being residential and commercial landlords, our lead consultant was a property developer – we walk the talk.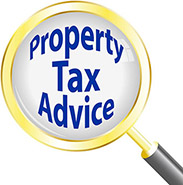 Business structuring for long term tax, wealth and inheritance planning
SDLT management
VAT minimisation
Designing accounting software structures
Bookkeeping and "Making Tax Digital"
Accountancy, advice & support
Tax management
Email us on MLCS@property-tax-advice.co.uk or call Mags Stirling on 01249 816810 to arrange a 30 minute no cost or obligation conversation to check if we can assist you.


The Rent to Rent Deposit Solution
The 'No Deposit Insurance' by Advanced Rent is the markets leading insurance based deposit alternative. It's perfect for the Rent 2 Rent strategy as it provides the landlord with 100% security and complete peace of mind, without the need of a cumbersome deposit ever changing hands. CLICK HERE and quote MLCS.

Rent 2 Rent Property
£2000pcm
Average standard deposit
£3000
Advanced Rent NDI
£556.72
Therefore an upfront capital saving
£2463.28!
Ongoing years are only 10% of the standard deposit
Multiply this by say 10 properties, and you can see how powerful ADVANCED RENT is and how it will Turbo-charge your cashflow and your business. Note: Its common practise for the policy to be taken out in the landlord's name, and the premium to be paid by the Rent 2 Rent'er.
Quote MLCS to get a further 10% off our usual price. While you're on the phone, ask us about PREMUIM PLUS POLICY. Combining the NO DEPOSIT INSURANCE with the PREMUIM PLUS POLICY, will be an irresistible offer for the landlord, and is the ultimate way to ensure a professional, financial solution to your growing Rent 2 Rent portfolio. All policies are underwritten by Inter Hannover, and the claims procedure is fast and simple.

REDUCE YOUR ENERGY BILLS
You'll Just Love This!

We all work hard in property to make money, and whenever an innovative idea comes along that's GUARANTEED to save us money, we should embrace it, and that's exactly what Timo:O:Stat does.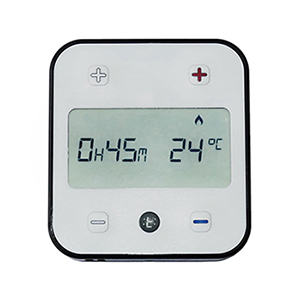 Time:O:Stat is a thermostat with an intelligent piece of software, that turns itself off either 2 or 3 hours after its been switched on. So no more tenants leaving the heating on all day when no one's home. It can also be pre-set for minimum and maximum temperatures.
They can be retro fitted in 30 minutes, have both wired and wireless version, and will prolong the life of your boiler. This is a true set-and-forget system.
MLCS have negotiated a special 5% discount off the price of a single unit. If you buy a 5-pack of Time:O:Stats you also get an additional 5% discount off the standard 10% discount. Remember to quote MLCS when you place your order.

ADVANCED RENT provides a full referencing service. Make sure and quote 'MLCS' to ensure you get your FREE references and ongoing DISCOUNT. CLICK HERE.
Standard Checks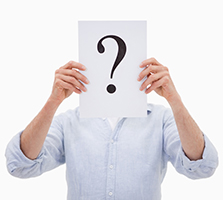 Right to Rent checks.
Tenant referencing App!
6 year credit history check.
Landlord reference and verification.
Employment and income verification.
Guarantor validation and suitability check.
Affordability analysis and gauge credit score.
Address verification and link addressed summary.
Use ADVANCED RENT in conjunction with the ENGINE ROOM multi-let property management software – inc. ONE CLICK REFERENCING and ONE CLICK TENANCY CREATION – and you'll have a super efficient and totally fool-proof system. Click here to access the ENGINE ROOM

PROPERTY CONTRACT LAW SPECIALISTS
Get your contract professionally checked and bespoken, to suit your individual circumstances.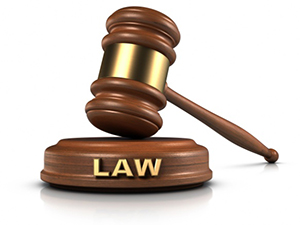 With Rent 2 Rent, we need to be CERTAIN that the contract we are using with both Landlords and Agents is robust, watertight, and covers every eventuality. The GUARANTEED RENT AGREEMENT © (GRA) is an extremely specialised Rent 2 Rent contract that has been carefully crafted and continually refined over the last five years (at massive expense) SPECIFICALLY for the Rent 2 Rent strategy.
It's considered to be the definitive Rent 2 Rent contract, and is only available for attendees of the MLCS flagship Rent 2 Rent training EVENT, and also to those who purchase the MLCS Rent 2 Rent MANUAL (aka the 'R2R Bible').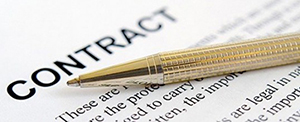 But of course every situation is slightly different and so you may need to make additions and deletions to the contract. By doing this yourself there's a strong possibility that you might invalidate the whole contract, therefore we STRONGLY SUGGEST that you get your contract checked by a specialised professional BEFORE you sign it. After all, YOU are signing the contract, and YOU will become legally responsible.
We wholeheartedly recommend JAMES BORLAND of Sam Hawking & Co. SOLICITORS. As well as being 100% up to speed with the Rent 2 Rent strategy and the GRA, James can also provide a full service to both landlords and tenants in ALL sectors of the housing market, and are well known for offering clear and practical advice to enable their clients to quickly achieve their objectives. They also have Letting Agent expertise and are well versed with management issues.
Make sure and QUOTE MLCS for favourable terms 😉
Contact James for an informal chat: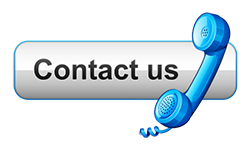 James Borland Solicitor
Sam Hawking & Co.
65 Station Road, Port Talbot, SA13 1NW
james@samhawking.co.uk
Tel: 01639 884884

RENT 2 RENT INSURANCE
A Complete One-Stop-Shop for ALL Your Rent 2 Rent Insurance Needs

Insurance may not be the most riveting of subjects on the planet, but it's absolutely crucial that you get it right if you want to build a sustainable business.
The Insurance Octopus can help you with Professional Indemnity, Public Liability, Employers Liability and Legal Expenses. Plus, when you take control of a property, it's vitally important that you ensure the landlord has the correct insurance to allow the property to be Multi-Let, and The Insurance Octopus can help you with this as well. They can also assist you with insurance for your trades-people.
Each case is different, and you'll need to contact them to get a quote to suit your circumstances. Remember to mention MLCS for your discounts when you call them on this special discount number:
0161 968 8075

Your Virtual Assistant
Saving You Stress, Time, Energy + Money
Here at Clear View Administration, we totally understand that today's professional is a busy person and that when you're juggling too many balls, there's a good chance that one or more of them is going to get dropped… and that's where we come in. We can provide you with a full, bespoke landlord assistance service on an ad hoc or retainer basis. Whether you are drowning in paperwork, looking for remote management or just need a helping hand, we can assist.
Your Virtual Personal Assistant can take care of all the stuff you don't like doing or just don't have time for, enabling you to focus on the most important stuff.
Landlords and agents. We understand the Rent 2 Rent and HMO market and can make sales calls to both agents and landlords on your behalf, using your own scripts.
Tenants. As well as taking calls for prospective tenants and booking viewings, we can also help to spin your adverts until they shine, painting pictures with words that will enhance every property and have potential customers lining up to arrange viewings.
Property Management. Our team can organise repairs, manage all inspections and administration; from the annual gas check to the inventory. We work with a range of fully vetted maintenance and property professionals and can handle any 24/7 emergencies, so that you can relax, safe in the knowledge that all bases are covered.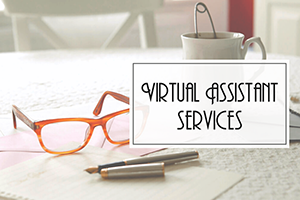 Your Professional Image. We are professional, polite and courteous at all times and will ensure that your business is always represented exactly as you wish it to be, helping to boost customer service, close sales and attract new business.
Clear View Administration
Tanya Daye
sales@clearviewadministration.co.uk
www.clearviewadministration.co.uk
When you contact Tanya Daye at Clear View Administration, make sure and quote MLCS for preferential rates and special treatment.

Landlord Smart
Don't Buy Your Furniture… Lease it!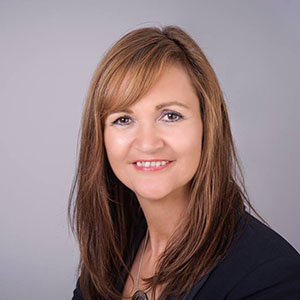 Tracey Woods is an experienced investor and the director of Landlord Smart; a specialist lease finance company that can spread the cost of all the furniture, white goods and electrical equipment, across the initial 36 month term of your Rent 2 Rent contract. Why is this a good thing? Because in an ideal world, you want your Rent 2 Rent business up and running, and generating as much money as possible, without parting with too much of your own hard-earned cash. Well Landlord Smart can help you do exactly that!
Leasing means you don't need to use up all your own capital; which can amount to £thousands on every project! You can also select from a wide range of trade suppliers to get the exact look you want, and Landlord Smart picks up the suppliers bill for you.
Your monthly payment is an allowable revenue expense to your business, which means that you'll also be paying less tax on your profits in the long run ????To register with Landlord Smart, you'll just need to pay a 'Documentation fee' when you apply (which is reduced by £50 to £100 when you quote 'MLCS') which will be added to you first payment, so nothing is payable until you go ahead..
To be successful in today's market you MUST be competitive, and using Landlord Smart's service will definitely give you the edge over your competitors in style, desirability and of course financially.
So join the 1,000s of savvy Landlords and agents all over the UK who are working Smart and not Hard!
You can use Landlord Smart's special calculator to see how you can spread your costs here.
Contact Landlord Smart, for a decision in principle within 72 hours of applying, and a no obligation chat: 0207 754 5718 or email enquiries@landlordsmart.co.uk

CHEAP UTILITIES = MORE HOLIDAYS!
How to Save £400 off Your Bill…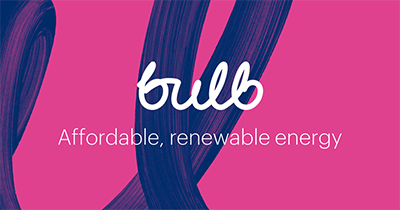 Utilities are not a subject that gets any of our team over excited and we've always preferred to set and forget our utilities… however, we all know that keeping the numbers REALLY TIGHT on things such as gas and electric can make a MASSIVE difference as you scale up.
After five years we thought it was time to search the market to see if there were any better deals our there and one name kept popping up – BULB!
BULBs main focus is to make energy simpler, greener and fairer and so far they have ticked all those boxes for us. Registering a new property with BULB takes around 60 seconds and then they do all the hard work for you.
Whilst it's great if a utility company is greener and fairer … but the bottom line is if it's really any cheaper! /we can report that BULB won hands down; saving us an average of £400 per property per year compared to our previous supplier!
BULB love to reward people and so if you use our affiliate link (below) when you sign your first house, you'll get a £50 credit paid straight into your account and every subsequent property after that, you can use your own affiliate link which means you get £100 of credit each time you sign up a new property! Our advice – try it and book the holidays!
Here's the link >>
www.bulb.me/yourlocall1525?utm_campaign=account-referral-share&utm_medium=copy-link&utm_source=copy-button

EVICTION SPECIALISTS
Getting it right first time
If you are doing a DIY eviction and make even one tiny mistake, in a worst case scenario, possession proceedings can take up to five months. This is a complete nightmare if your tenant isn't paying, or is being disruptive and upsetting all your good housemates!

Helix Law has a team of experienced professionals working with both new and experienced landlords nationally, and carrying out possession, eviction and disrepair work on a daily basis. Savvy landlords always use professionals to serve notice as it's faster and there zero chance it will turn into a really stressful game of snakes and ladders. Helix Law work on low-cost fixed-fees basis.
Update: In England, 32% of homelessness cases are the result of evictions (around 40% being in London). The Gov is attempting to reduce homelessness and so going forward there will be an increasing tendency for homelessness prevention officers to focus on invalid Section 21's.
The Helix Law team are very responsive and regularly comment and contribute in the online communities. They also specialise in commercial and property litigation, failed investments and joint ventures, employment/HR and construction and development law and come highly recommend.
Brighton Office
Tel: 01273 761990
Eastbourne Office
Tel: 01323 887277
info@helix-law.com
www.helix-law.com

Commercial Mortgages
Ensuring your landlord is on the correct product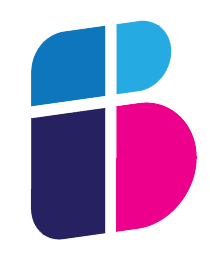 When renting rooms in a property which has a mortgage in place, you must ensure that it's the correct type of mortgage. Many landlords will attempt to remain on residential or buy-to-let mortgage products, but really should be switching to a HMO or commercial mortgage. For some landlords this may also be a better deal, as deposits can be as low as 20% with a 4% interest rate.
By switching over to the correct product, the property will be 'future-proofed' as a long term and viable business for years to come (and if you're doing R2R this is a great way to sell it to the landlord). Plus, and very importantly, you'll also be able to obtain the correct insurance (See Octopus Insurance).
Steve Williams from the BESPOKE BUSINESS FINANCE team is well respected within the commercial lending market, and has strong relationships with a number of lenders, including those which operate a restrictive broker panel.
He is well versed in the corporate and commercial banking industry and has the necessary experience and knowledge to secure a finance package that fits with each client's longer term strategy, such as: Maximum Loan to Value, Borrowing terms up to 30 years, Interest only funding if required and Improvement of client's profit from their investments.
For a friendly fact finding chat, call Steve Williams on 07540 117338
steve@bespokebusinessfinance.co.uk

RENT FASTER WITH VIRTUAL TOURS
And now they're affordable for everybody!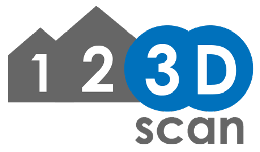 Times are changing in the lettings industry and if you want to stay ahead of the curve, you must change with it. Everyday online you can see people complaining about voids and market saturation… but we've never had a void in over 5 years. Why? Because we've always stayed ahead of the curve. Virtual tours are becoming a key tool in renting our properties faster, and now you they are affordable for every landlord.
WATCH THE VIDEO HERE > www.123dscan.com
We chose established market leaders 123DSCAN and the whole process was simple, cost effective, and our return on investment almost instant. 123DSCAN create virtual tours that feel as real as being there.
Eliminate time consuming viewings by giving your prospective customers a guided tour of your property or let them explore at their own leisure, anytime and from anywhere in the world. No appointment, no waiting, and no travelling required. Scan once, share everywhere.
The scan of your property is delivered as a 3D model with optional extras including video walkthroughs, still photos, 360º photos and floor plans. So you even save money on photographer fees. All features can be viewed on any platform, embedded on any website, and shared across any social media platform.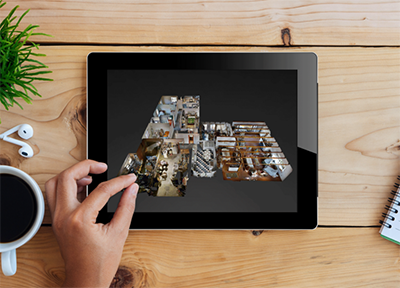 Previously the expense of producing virtual tours limited the service to high end properties. Recent advancements in technology have reduced costs and turnaround time, making it possible for all landlords to benefit from them. 123DSCAN are one of the reasons we never have voids.
MLCS have negotiated special rates from as little as £250! (inc vat) when you mention our name.
Remember to quote 'MLCS' for your special discount.
For enquiries call: 07715 268 236 Or email: info@123dscan.com