RECOMMENDED SERVICES
Here are a few of the services we use and recommend. We have negotiated a discount with some of them, but you must remember to quote 'MLCS' to get it. Please don't contact us, contact the companies directly.

YOUR PROPERTY NETWORK
You'll never see this magazine in WH Smiths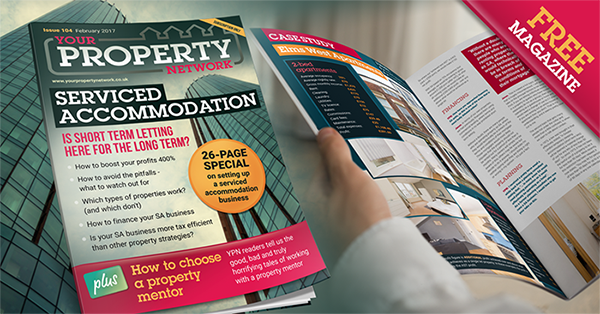 When Emily and I set our first financial goal (it was £5K clear net cashflow) the first thing we did was to cancel any frivolous expenditure and really minimise all outgoings. But one thing we would never cancel was our subscription to Your Property Network magazine, and have in fact been getting our monthly copy now for many years.
Click the link to take a look and to get your first copy completely FREE. There are no tie-ins and you can cancel at any time but I doubt you ever will!


SPECIALIST PROPERTY TAX ACCOUTANTS
For your Business Structuring, Tax, Accountancy and Compliance Needs
Running a property business is a very specialist activity that requires specialist accountancy support. As well as being residential and commercial landlords, our lead consultant was a property developer – we walk the talk.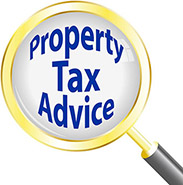 Business structuring for long term tax, wealth and inheritance planning
SDLT management
VAT minimisation
Designing accounting software structures
Bookkeeping and "Making Tax Digital"
Accountancy, advice & support
Tax management
Email us on MLCS@property-tax-advice.co.uk or call Mags Stirling on 01249 816810 to arrange a 30 minute no cost or obligation conversation to check if we can assist you.


The Rent to Rent Deposit Solution
The 'No Deposit Insurance' by Advanced Rent is the markets leading insurance based deposit alternative. It's perfect for the Rent 2 Rent strategy as it provides the landlord with 100% security and complete peace of mind, without the need of a cumbersome deposit ever changing hands. CLICK HERE and quote MLCS.

Rent 2 Rent Property
£2000pcm
Average standard deposit
£3000
Advanced Rent NDI
£556.72
Therefore an upfront capital saving
£2463.28!
Ongoing years are only 10% of the standard deposit
Multiply this by say 10 properties, and you can see how powerful ADVANCED RENT is and how it will Turbo-charge your cashflow and your business. Note: Its common practise for the policy to be taken out in the landlord's name, and the premium to be paid by the Rent 2 Rent'er.
Quote MLCS to get a further 10% off our usual price. While you're on the phone, ask us about PREMUIM PLUS POLICY. Combining the NO DEPOSIT INSURANCE with the PREMUIM PLUS POLICY, will be an irresistible offer for the landlord, and is the ultimate way to ensure a professional, financial solution to your growing Rent 2 Rent portfolio. All policies are underwritten by Inter Hannover, and the claims procedure is fast and simple.

REDUCE YOUR ENERGY BILLS
You'll Just Love This!

We all work hard in property to make money, and whenever an innovative idea comes along that's GUARANTEED to save us money, we should embrace it, and that's exactly what Timo:O:Stat does.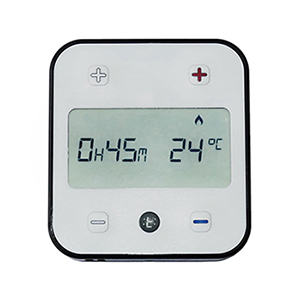 Time:O:Stat is a thermostat with an intelligent piece of software, that turns itself off either 2 or 3 hours after its been switched on. So no more tenants leaving the heating on all day when no one's home. It can also be pre-set for minimum and maximum temperatures.
They can be retro fitted in 30 minutes, have both wired and wireless version, and will prolong the life of your boiler. This is a true set-and-forget system.
MLCS have negotiated a special 5% discount off the price of a single unit. If you buy a 5-pack of Time:O:Stats you also get an additional 5% discount off the standard 10% discount. Remember to quote MLCS when you place your order.

ADVANCED RENT provides a full referencing service. Make sure and quote 'MLCS' to ensure you get your FREE references and ongoing DISCOUNT. CLICK HERE.
Standard Checks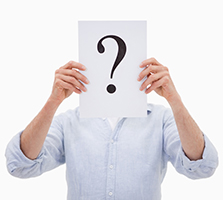 Right to Rent checks.
Tenant referencing App!
6 year credit history check.
Landlord reference and verification.
Employment and income verification.
Guarantor validation and suitability check.
Affordability analysis and gauge credit score.
Address verification and link addressed summary.
Use ADVANCED RENT in conjunction with the ENGINE ROOM multi-let property management software – inc. ONE CLICK REFERENCING and ONE CLICK TENANCY CREATION – and you'll have a super efficient and totally fool-proof system. Click here to access the ENGINE ROOM

PROPERTY CONTRACT LAW SPECIALISTS
Get your contract professionally checked and bespoken, to suit your individual circumstances.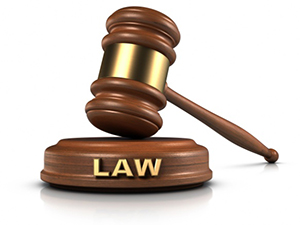 With Rent 2 Rent, we need to be CERTAIN that the contract we are using with both Landlords and Agents is robust, watertight, and covers every eventuality. The GUARANTEED RENT AGREEMENT © (GRA) is an extremely specialised Rent 2 Rent contract that has been carefully crafted and continually refined over the last five years (at massive expense) SPECIFICALLY for the Rent 2 Rent strategy.
It's considered to be the definitive Rent 2 Rent contract, and is only available for attendees of the MLCS flagship Rent 2 Rent training EVENT, and also to those who purchase the MLCS Rent 2 Rent MANUAL (aka the 'R2R Bible').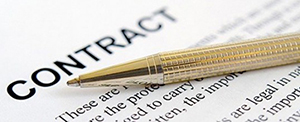 But of course every situation is slightly different and so you may need to make additions and deletions to the contract. By doing this yourself there's a strong possibility that you might invalidate the whole contract, therefore we STRONGLY SUGGEST that you get your contract checked by a specialised professional BEFORE you sign it. After all, YOU are signing the contract, and YOU will become legally responsible.
We wholeheartedly recommend JAMES BORLAND of Sam Hawking & Co. SOLICITORS. As well as being 100% up to speed with the Rent 2 Rent strategy and the GRA, James can also provide a full service to both landlords and tenants in ALL sectors of the housing market, and are well known for offering clear and practical advice to enable their clients to quickly achieve their objectives. They also have Letting Agent expertise and are well versed with management issues.
Make sure and QUOTE MLCS for favourable terms 😉
Contact James for an informal chat: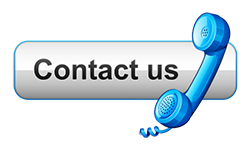 James Borland Solicitor
Sam Hawking & Co.
65 Station Road, Port Talbot, SA13 1NW
james@samhawking.co.uk
Tel: 01639 884884

RENT 2 RENT INSURANCE
A Complete One-Stop-Shop for ALL Your Rent 2 Rent Insurance Needs

Insurance may not be the most riveting of subjects on the planet, but it's absolutely crucial that you get it right if you want to build a sustainable business.
The Insurance Octopus can help you with Professional Indemnity, Public Liability, Employers Liability and Legal Expenses. Plus, when you take control of a property, it's vitally important that you ensure the landlord has the correct insurance to allow the property to be Multi-Let, and The Insurance Octopus can help you with this as well. They can also assist you with insurance for your trades-people.
Each case is different, and you'll need to contact them to get a quote to suit your circumstances. Remember to mention MLCS for your discounts when you call them on this special discount number:
0161 968 8075


EVICTION SPECIALISTS
Getting it right first time
If you are doing a DIY eviction and make even one tiny mistake, in a worst case scenario, possession proceedings can take up to five months. This is a complete nightmare if your tenant isn't paying, or is being disruptive and upsetting all your good housemates!
Helix Law has a team of experienced professionals working with both new and experienced landlords nationally, and carrying out possession, eviction and disrepair work on a daily basis. Savvy landlords always use professionals to serve notice as it's faster and there zero chance it will turn into a really stressful game of snakes and ladders. Helix Law work on low-cost fixed-fees basis.
Update: In England, 32% of homelessness cases are the result of evictions (around 40% being in London). The Gov is attempting to reduce homelessness and so going forward there will be an increasing tendency for homelessness prevention officers to focus on invalid Section 21's.
The Helix Law team are very responsive and regularly comment and contribute in the online communities. They also specialise in commercial and property litigation, failed investments and joint ventures, employment/HR and construction and development law and come highly recommend.
Brighton Office
Tel: 01273 761990
Eastbourne Office
Tel: 01323 887277
info@helix-law.com
www.helix-law.com

Commercial Mortgages
Ensuring your landlord is on the correct product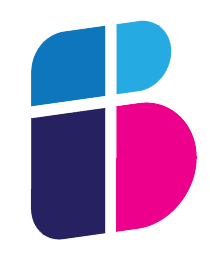 When renting rooms in a property which has a mortgage in place, you must ensure that it's the correct type of mortgage. Many landlords will attempt to remain on residential or buy-to-let mortgage products, but really should be switching to a HMO or commercial mortgage. For some landlords this may also be a better deal, as deposits can be as low as 20% with a 4% interest rate.
By switching over to the correct product, the property will be 'future-proofed' as a long term and viable business for years to come (and if you're doing R2R this is a great way to sell it to the landlord). Plus, and very importantly, you'll also be able to obtain the correct insurance (See Octopus Insurance).
Steve Williams from the BESPOKE BUSINESS FINANCE team is well respected within the commercial lending market, and has strong relationships with a number of lenders, including those which operate a restrictive broker panel.
He is well versed in the corporate and commercial banking industry and has the necessary experience and knowledge to secure a finance package that fits with each client's longer term strategy, such as: Maximum Loan to Value, Borrowing terms up to 30 years, Interest only funding if required and Improvement of client's profit from their investments.
For a friendly fact finding chat, call Steve Williams on 07540 117338
steve@bespokebusinessfinance.co.uk