Shock horror! Can you believe it!?!?!
A Section 21 notice is actually a document served to a tenant by the landlord (or agent) giving them advance warning of the landlord's intention to regain possession of the property.
So a Section 21 is NOT an eviction notice, it's simply a document that notifies the tenant that after a two-month period, the landlord wishes to exercise their legal right to regain possession of their property, and that they wish for the tenant to vacate the property at the end of this time frame.
The Section 21 can be used at the end of a contract, at a break clause or during a periodic tenancy (although not if it is less than six months since the tenancy started), and it is important to remember that the tenancy does not legally end until the tenant surrenders the tenancy.
What are the changes?
Section 21 notices must give two months' notice to any tenant living in a property under an AST or periodic tenancy agreement. The accompanying paperwork has been simplified: Every Section 21 must now be served using a Section 21 6a form. The previous notices, s.21 (1)(b) and s.21 (4)(a), which were used for fixed term tenancies and periodic tenancies are now not acceptable.
You can download the form here: www.gov.uk/guidance/assured-tenancy-forms#form-6a
You must make 100% sure that you are using the correct form (S21. 6a) and that you have complied with ALL the essential legal's, leading up to serving the notice. If you are not compliant with all of the landlord legislation, you will find that your Section 21 may not be valid, and you will not be granted possession of your property.
This has been compared to a really stressful and expensive game of Snakes and Ladders.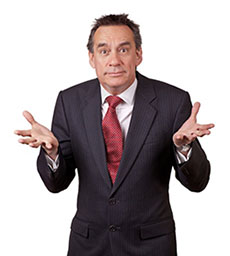 When can I issue a Section 21?
A Section 21 cannot be issued until at least four months after the tenancy start date, giving notice for the tenant to leave at the six month point. If your tenant pays their rent quarterly, or every six months, they must be given one full rental period of notice.
Serving a Section 21
There are a few ways that you can serve (deliver the notice to your tenant) a Section 21. The most important thing when serving the notice successfully, is to be SURE that your tenant has RECEIVED the notice, and that you can PROVE that they did, should you have to.
Delivering a Section 21 by hand
The most common way to serve a Section 21 notice is to do it in person. This gives you the opportunity to explain exactly what the notice means, and why you are serving it. This is often a great way to open conversation if your tenant has been ignoring you. If you deliver it by hand, take someone with you who can act as a witness and ask them to sign a witness statement agreeing that they saw you delivering the document to your tenant at the property. They need to date/time stamp and sign the letter. You could also take a photo of the letter being handed to the tenant.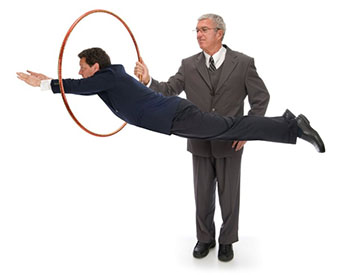 Hand delivery through the letterbox
If the tenant is being aggressive, you may prefer to post the Section 21 through THEIR letter box. You will also need a witness and it's a good idea to also take a photo of it being served and send a follow-up email confirmation. If it's a multi-let, you will need to give 24 hours notice and post the letter under their door. This might seem like a lot of hoops to jump through and it is, so make sure and get it right.
Royal mail
If you post the Section 21 at your local Post Office, ask for and keep a 'Proof of Postage', as this will prove that the document has been sent. Don't just stick it in the post box as you'll have no proof it's been sent and don't send it via recorded delivery, as if your tenant refuses to accept and sign for it, you will not have officially served the document.
Email
As the entire lettings process becomes more digitally focussed, it is only logical that you can serve a Section 21 via email too. If you choose to do this, make sure that the email you send is a fresh email (not part of a chain) and clearly titled, stating that the information is important, in case your tenant deletes it by mistake! It might also be a good idea to set up a 'read receipts'; this sends an alert to your email when the sent email has been opened and read by your tenant.
The important legal Section 21 requirements tick list
Although many inexperienced landlords and agents treat a Section 21 as the first step of removing a tenant, in many ways, it's the last step of the process, as you must have first complied with a number of elements of landlord legislation throughout the tenancy.
Savvy landlords will have no problem ticking off all these points, but just in case, here's a quick run though of everything you need to be doing to make sure your Section 21 goes through smoothly. If you have missed any of these vital points you may find yourself back playing Snakes and Ladders.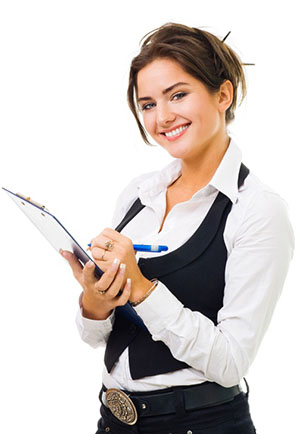 You must have shown the tenant a copy of the property's up-to-date EPC
They must have been issued with the most recent copy of the 'How to rent' booklet upon them moving into the property
You must have shown the tenant the annual gas safety check, which has been carried out by a registered Gas Safe Engineer
You must have records of a minimum of two years' gas safety certificates
If you have taken a deposit, this must have been protected within 30 days, in a government scheme and everyone who has contributed to the deposit has been issued with Prescribed Information
If your property, or you as a landlord, require a licence, you must make sure that all licensing is in place and that your tenant has been shown a copy of the license
If there is any maintenance or repair work your tenant has complained about to you, this must have been rectified before you can serve the Section 21
If your local authority has served an improvement notice on the property within the last six months of which you have ignored, no Section 21s can be served
If your local authority has served a notice on the property in the last six months saying that they will carry out emergency works on the property, you cannot serve Section 21s until this is done
How long does a Section 21 valid after serving?
A Section 21 notice is valid for six months once it has been served. If you don't start court proceedings within this time, you will have to start the process again. Some tenants will leave just before, on or just after the due-date, so don't be too hasty with starting legal proceedings.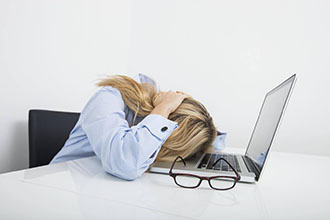 The 3 common mistakes that will invalidate a Section 21
Getting the finer detail on the form wrong is of course the most common, and will instantly invalidate the document, so check and check again. Then check some more.
Failing to comply with any of the legal requirements as above will also null and void it, so be absolutely 100% crystal clear.
Finally, giving the tenant less that the required notice period.
Section 21… RIP?
There was talk at the Labour Party Conference that Section 21s should be cast into oblivion all together and be replaced with something similar to what is in place in Scotland (so be careful how you vote!). Whatever happens, it's good to be prepared well ahead of time for every eventuality and we'll do our best to keep you informed and up to speed!
If like us you don't have the time or are not 100% confident that you'll get all the smaller details right, then leverage and outsource. We are now working with, and highly recommend Alex Cook of Helix Law.
www.helix-law.co.uk/property-disputes/residential-possession/
Check out some more great articles from Francis and Emily at www.multiletcashflowsystem.com/blog
Francis