…do your due diligence
With Guaranteed Rent becoming mega-popular, just about anyone and everyone is 'having a go' at doing a Rent 2 Rent training course these days. So it's a MUST, to do some due-diligence before you part with your hard earned money.
To help you with your decision, we have put together nine important considerations for you to evaluate.
What would you score them on the credibility scale and do they have any 'history'.
How long has the trainer actually been working in the property industry. Some things can only be learned by the experience that time will give you. Property has a natural cycle that trainers should have experienced at least once.
How many years have they been operating the Rent 2 Rent strategy.
What kind of results have they achieved in that particular niche and over what time frame.
Are they active in the marketplace, current with their information and up to speed with regulations.
Can you find out about their own personal strengths & weaknesses relevant to their teaching. Do they work with strong team players to compliment their own skills.
Do they have the ability to actually teach? This is a totally different ball-park to just having the knowledge. Some badly structured training days can leave you totally discombobulated!

Is there an ACTIVE support system in place? Lots of trainers promise this but how many actually deliver. Not many, and this is absolutely CRUCIAL to your success.
Does there website look good, do all the links work, is it easy to access information, do they respond to queries fast? In others words are they 'on it like sonic' technically. Poor logistics and organisational skills behind the scenes, are often a clue to a badly run business that might not be around this time next year.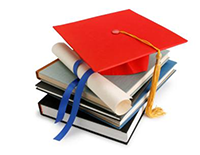 So the bottom line is to make sure and do your research, and if you don't, we don't want to see you bleating on Facebook about rubbish training courses! This will actually apply to any type of training and this may be a good document to add to your 'Education' folder . . . . . you do have one don't you???
Francis