…at least for your first few deals
Tenacity: We were once turned down by smug two agents who were unnecessarily rude to us, and so we swore we would never set foot in that shop … ever again! About eight months later, the wind blew us back in again, and we got a deal! The two rude boys had left, the new team were open for business, and they were so keen to give us a deal they even brushed over the referencing. We later put this down to us dressing like them and talking the same language! 😉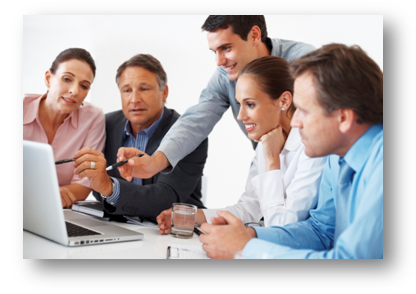 Other times we have realised we were speaking to the wrong person, or to a person we couldn't jell with, and so asked to speak to the lettings manager, or the agency owner, as we wanted to map out our future vision of working with them in the long term, how many properties we are looking for (watch their eyes light up!) our budget, our proof of funds (good to do this as they get sooo many time wasters) and to make them aware of our absolute professionalism (never back out of a deal etc).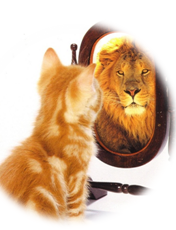 Be Yourself …. Maybe? It's a cliché but you rarely get a second chance to make a first impression (unless trhe staff move on, and they constantly do), so take your time to get this important step right. How do YOU look to the agent? Do you have a quality website and business card? How are you dressed? Have you practised answering all the usual questions, so that you are self assured and confident? In short are you totally 100% prepared?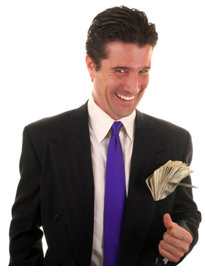 No Consistency: There are good agents, there are average agents and there are crooks! In the MLCS support group, there have been several instances of agents taking fees, not referencing the Rent 2 Rent'er and trying to keep the money. Grrrr! The degree of referencing will vary wildly from a basic in-house credit check (probably reading their tea-leafs!) to a full and comprehensive reference. What they are looking for is your personal affordability, feedback from your employer and the chances you'll pay the rent should your tenants not pay you! (But we know that's not going to happen don't we!)
Some agents have crafted the art of extracting their big fat fees down to a fine art, but annoying as it make be, it's an unavoidable part of the process. When a reference IS actually carried out, it will more or less be a case of 'computer says no' … or perhaps yes!
Over the years we have given different agents exactly the same information, only to be passed by some and failed by others. So we also need to take into account the way the agent may calculate affordability, and therefore take meticulous care how we answer specific questions. This is where a crystal ball might come in handy!

Some agents will expect you to be earning 30 X's the rent, and if you don't, you'll need a Guarantor who does. Apply the 3ft rule and ask everyone you are congruent with, if they would be your Guarantor. If they agree, what can/will you offer them? What do they want? Maybe a monthly % while they are needed in the deal (it might just be the first year) or maybe they want to be your business partner?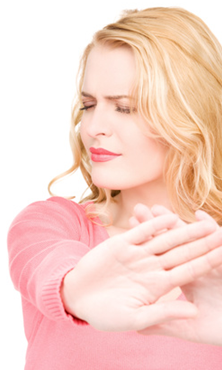 Minimum input: We never offer bigger deposits, as it ties up way too much money for too long. You might instead offer to get an insurance policy in place that covers the owner against loss of rent, deposit and emergencies; try Advanced Rent. If the owner is asking for a larger deposit, assure them that after three years of family use, the property will be in a much worse state than when you hand it back. This is because you employ professional cleaners and gardeners, and are happy to carry out constant upgrades throughout the term.
New companies will always be a problem when it comes to referencing, and this is true in any industry. We were able to by-pass this by offering a Guarantor and by getting our long-standing Chartered Accountant (CA's carry more weight) to give us a financial reference, a personal reference and a financial prediction. If you can, also show the agent the accounts of any other profitable business you or your partner may be running.
Along with others in the support group, we have failed some referencing and at times have had the feeling we were being blocked by the agents. If this happens to you, ask to be blind copied in when the agent emails the owner with your offer. They are legally obliged to forward your offer to the owner, even if they do use their own negative words!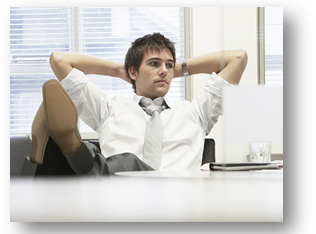 If all else fails! If you are getting the feeling that the agent doesn't really want to work with you, and is obstructing absolutely everything you do, it might be time to by-pass him and go direct to the landlord. Shock Horror!! Think hard about this before you act, as this is one bridge that can't be re-built once its burned down. Agents are like elephants and never forget! There are a multitude of ways to track down an owner and you might just have to become a private detective for a while to find them. Try a professional tracing company. If a deal can be done, you might even return to the agent and offer to pay his fees to keep the door open for future deals (good luck with that one!)
Dance classes!? The bottom line is that whatever dance the agent chooses to dance, whether it be Charleston, the Hokey Cokey or the Shimmy … you will have to learn it and join them, at least for a little while! 🙂
Francis