The Essential Rent 2 Rent Video
The Easiest Way To Get Landlords and Agents To Say YES To Rent 2 Rent
One of the biggest challenges you'll face when setting up or growing your Rent 2 Rent business, is getting landlords and agents to buy-in to the concept.
But we have the answer!
We've created a brand new video that quickly, and persuasively sells the amazing benefits that Rent 2 Rent can offer property owners.
It's proven as an easy and fast way to secure more Rent 2 Rent deals.

The Amazing Selling Power Of Video
So why is it so important to use a video to sell your Rent 2 Rent concept?
First, there's the convenience. This video can be on your website, ready to show clients anywhere in the World within minutes.
Second, you can also use it for face-to-face pitches and presentations, via your iPad or your laptop, or send prospective clients a link so they can watch it seconds after your initial telephone conversation and before you meet up.
Thirdly, video is fast emerging as the preferred medium for many advertisers, with more and more brands relying on it to engage their target audience and to easily convey their sales messages.
Our video adheres to all the recommended selling and video best practices, plus it has been designed to take watchers on a journey…
It grabs the viewer within the first few seconds and delivers its message fast. In fact, in just 1 minute and 20 seconds, it explains how Rent 2 Rent will hugely benefit the property owner.
The video really will help you easily convince more clients that Rent 2 Rent is the way forward, thereby EARNING YOU MORE MONEY.
Just like it did these property entrepreneurs: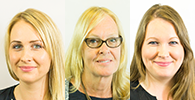 "This superb video provides a fresh and unique way of explaining Rent 2 Rent to landlords simply and quickly. The message is clear and to the point, it has totally enhanced our website giving it a much friendlier and lighthearted feel. Landlords who view this video feel confident that they are onto a very good thing and dealing with a company who know exactly what they are talking about, but more importantly – they understand it from the outset. A definite MUST for any serious Rent 2 Rent company!" – Kathy, Rosie and Sarah Cullen
PS. "We just got our 4th house since Graduating…. another huge R2R in Ealing….I can't begin to tell you how exciting this all is and how much I can see our lives changing forever. Thanks so much for the inspiration and guidance. MLCS are really awesome!!"

"The Rent 2 Rent video is truly a fantastic contribution to any website. I love how well it explains Rent 2 Rent simply, and how attractive it sounds in the video! I think it adds more credibility and professionalism to you and your website, plus it brings your message to life, helps you stand out from the crowd and makes you memorable, especially compared to the usual written text about our service. Its easier to impress the person who is watching, easier to hold that person's attention, and much easier for them to remember the video message."
"Can you imagine how powerful it is to show this video a landlord or an agent? I think the quality of my website has increased incredibly since I added the video to it, and I'm very proud and happy to have it. I am so excited to highly recommend you to invest in this, as I am very sure it will make a difference to you too! Trust me, you will not regret it." – Caroline Lied
And you can DOWNLOAD IT NOW for just £47 +vat

This video will be delivered in MP4 format