The Perfect Viewing
How To Eradicate Voids From Your Property Business FOREVER!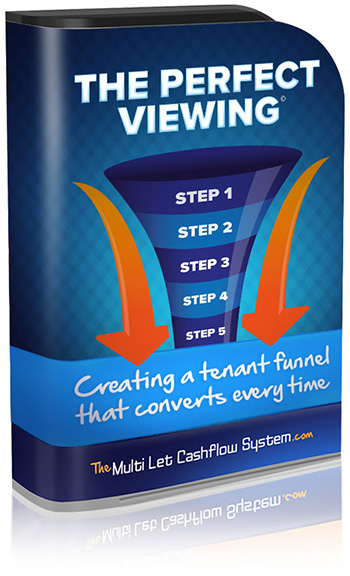 The stress, the strain and the worry of empty rooms is the stuff of nightmares.
It's the last thing you think about at night and the first thing you think about in the morning.
One month, your business is going great and the money's rolling in…
The next month, candidates sink without a trace, you're left with voids, you're losing money, and no matter how hard you try, you just can't fill that room.
This is the 'feast and famine' that SO many landlords suffer from, and even consider to be 'normal'!
So what can you do?
Most people cobble together an ad, stick it on Spareroom… cross their fingers and wait for the phone to ring… and wait and wait…
In the meantime the clock is ticking and your profits are eroding away…
We know, because we've been there too!
Even worse, all the extra effort you have to go to in order to find new tenants, and the countless viewings that don't convert into paying customers, is all time you could be spending with your family and friends.
Agghh!
But what if there was a SYSTEM (Saves You Stress, Time, Energy + Money) that anyone could use, that would finally put an end to the insecurity of having empty rooms?
Good news!
After months of trial-and-error, blind alleys, and some cringe-worthy failures, we created a simple and repeatable SYSTEM that works like magic every time. The tenants kept signing up and the money kept rolling in, and so we decided to share our formula – The Perfect Viewing – and you can buy it right here for just £29.

"I'm feeling very positive today so thought I'd post this review of MLCS's 'Perfect Viewing' product. I had been struggling to fill my rooms for a while but by following the exact steps recommended in the Perfect Viewing script I've filled all 5 rooms in 5 viewings, and am happy to say I am once again at 100% occupancy! Time to relax a little!" – Rajan Bahra

"This is an fantastic resource for totally systemising your viewings process and for making sure you have absolutely zero voids!!! This is invaluable information for training my new property manager." – Nana Ciira

"After securing our 1st property we needed to fill it fast so I bought 'The Perfect Viewing' online training … and all I can say is WOW!!! I put it immediately into practice and from 4 viewings I secured 4 new great quality tenants… that's a 100% result!! The tenants wanted to move in pretty much straight away.
Its a repeatable process which keeps it all professional yet friendly, timely yet fair, efficient yet personable There wasn't one step that was more important than the others, the pre-vet call ensures from the outset you see only great people that arrive prepared with documents, so nobody's time is wasted. A fantastic tool and strongly recommend." – Naomi Vella


You see, we also got tired of the boom and bust, the insecurity and the soul-sucking pity parties we were hosting every time we had an empty room. No one we spoke to knew how to beat this problem, so we knew we'd have to create a solution ourselves.
'The Perfect Viewing'© is the tried and tested, proven rinse and repeat BLUEPRINT that we've been using to keep our rooms consistently 100% full, since 2103…. and this is in the tough Bristol market!
The sales process (yes you ARE in sales) starts with the very specific advert wording and flows right through the whole process until the point your customer signs on the dotted line and you seal the deal.
Mastering The Perfect Viewing, will mean you'll no longer be on the 'income killer rollercoaster' and consequently your profit margins will sour.
But best of all, you'll never get stressed when a tenant decides to move on, as you'll know with certainty that you can fill the room BEFORE THEY LEAVE.
As well as more money in the bank, faster and consistent conversions will also mean you'll get to spend more quality time with your loved ones (and spend more money on them as well!)
We can now show you EXACTLY how we do it with a special one-off and very precise twenty minute downloadable video training.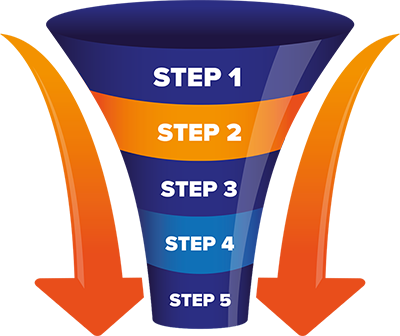 So what does the training include?
The 5 Step Simple 'Tenants Funnel' Process
Screening Your Customers Effectively
Selling the Lifestyle NOT the Room
Subtle Persuasion Techniques
When and How to Introduce Urgency
Closing the Deal
+ Exact Advert, Text and Email Templates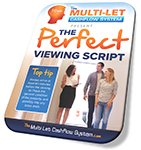 As an additional bonus, we've just added our actual step-by-step SCRIPT to the PERFECT VIEWING download. This is a slick PDF with an accompanying house plan that tells you exactly WHAT to say, and exactly WHEN and WHERE to say it during the viewing. Applying this simple system will result in more conversions and more money in your bank!
100% Occupancy, 100% Of The Time
The Tenant Funnel is a blueprint, a rinse and repeat formula that will put more money into your bank and put the smile back on your face.
All you need to do it to practice it until it becomes second nature, then unleash it on your unsuspecting customers and your tenant conversions will go through the roof!
If you'd like to finally put an end to the feast and famine, stomach churning, white knuckle income roller-coaster ride, put more money in your bank, have faster and more consistent conversions, spend more time with your loved ones, then grab this training while it's still available at this discounted price of just £29!
P.S. The strategies you'll learn in this training are already being leveraged with massive success by the MLCS community.