…and how to save loads of money
We ignore "Keep off the grass" rules on a regular basis, but thought we'd better pay close attention to the new licensing rules…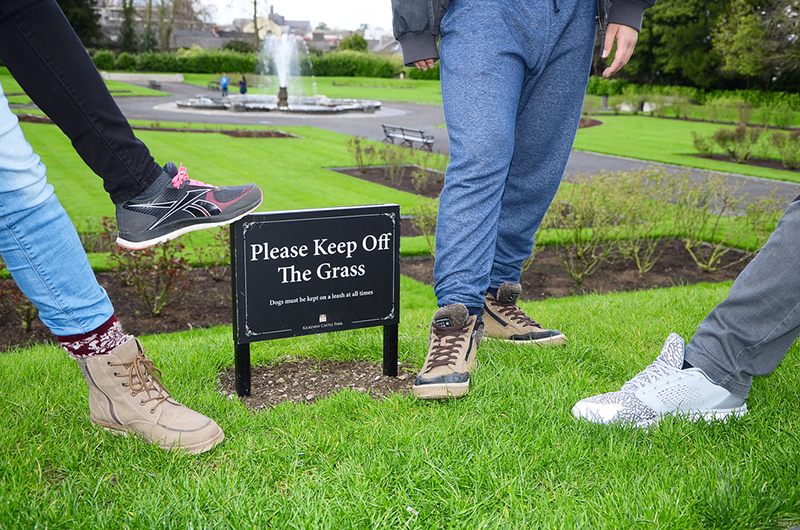 This is a looong blog, but as we're continuing to dance the fandango with these anonymous Government officials who seem to be working to some hidden agenda… we all need to be up to speed, so…
From Monday 1st October 2018, a licence will be needed for all 5+ person multi-lets, on ANY number of floors. Rules differ if your local council have implemented additional or selective licensing, BUT even if they haven't, the rules might still differ AND it's usually difficult to get any clear information as the councils also seem to be unsure.
NOTE: Some people will be NEEDLESSLY OVERSPENDING on upgrades and paying WAY TOO BIG a fee. This applies to both Rent 2 Rents and owned properties. Read on.
ASKING THE Rent 2 Rent LANDLORD TO PAY
We started upgrading our properties last year with fire doors and alarm upgrades WHERE NEEDED. In the most part our Landlords (LL) agreed to pay for this. We sold it to them as 'future-proofing' their property business for years to come. If you've not already done so, I'd put together proposals for your LL's ASAP… like today! Tell them that YOU will organise EVERYTHING (a huge weight off their shoulders) if THEY pay for the upgrades… which MAY not be as much as you thought…
SAVE £200… maybe?
Bristol city council give you £200 off the bill if you have your EPC, annual Gas, 5-year electrical and smoke alarm certificates (where applicable) to hand when you apply.
Ask you council if they also do this and if not, why not?
RENEWALS
Renewals should cost less than a new application and must be submitted within 28 days of the expiry date of the previous licence.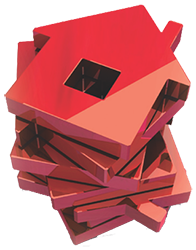 DO YOU ACTUALLY NEED FIRE DOORS + GRADE-A ALARMS
'Some' councils (but it seems not all?) say that the new licensing rules adhere to the LACoRS guide, and 'mostly' apply to properties with three or more floors. This would imply that although you will need a licence for any property with 5 or more tenants, you 'may' not need to upgrade ALL the doors and/or the alarm system, or indeed install emergency lighting. This could bring your installation costs down from say £5,000 to £500; a considerable saving if you have even a five house portfolio.
If you council says fire doors throughout aren't needed, you will property still be expected to fit them on the kitchen and boiler rooms.
This is SUCH a grey area and once again there really seems to be no clear guidance at all from our leaders.
Here's the LACoRS guide… a really riveting read!
www.rla.org.uk/docs/LACORSFSguideApril62009.PDF
IMPORTANT UPDATE – REDUCED FEES
Bristol and Hull councils are wisely suspending charging any fees due to EU legislation that states fees must be a reflection of the ACTUAL work done, and not used as a money making exercise. A Mr Gaskin took Richmond upon Thames council to court and the judge ruled again the council. Hurrah!
Here is the link for your information:
www.fieldcourt.co.uk/private-letting-of-accommodation…/
Going forward ALL councils 'should' be vastly reducing their fees, so don't be too hasty handing over your money; ask them if they're aware of the case, send them the link, let them know that progressive councils are already acting on this information. Ask them for a clear breakdown of ALL their charges… which will of course probably further clog the systems.
Bristol license applications USED to cost circa £1,500 for a five year license, but should drop considerably. We're hoping it'll be under £200… we're eternal optimists and you never know. Even at £1,500 it not so bad when you split the cost over the 60 month term.
SMOKE DETECTORS
Larger Multi-Lets will now require a more sophisticated system including an integrated control panel and alarm sounders. The design, installation and servicing of fire detection and alarm systems in dwellings is not a prescriptive standard, but is based on the principles of fire risk assessment. It should be treated with flexibility, but should be in accordance with the recommendations of BS 5839: part 6. See below for fire risk assessment. Most (but not all!) councils will allow a wireless system which means less disruption to the property (no need to take up floorboards or chop cables into walls) and will cost from £1,500.
TESTING GRADE A SYSTEMS
Once again every council seems to make up its own rules!
Some say that you must test at least one detector or call point in each zone weekly to ensure correct operation of the system, any defects should be recorded in the log book and action taken to correct it. Others say fortnightly or monthly – so you definitely need to check with your council.
ROUTINE MAINTENANCE
A six-monthly or annual (depending on council!) service should be carried out by a competent person, usually a specialist alarm engineer, under a maintenance contract. It entails a full test to ensure compliance as specified in with BS 5839: part 1, section 6. It should be recorded in the log book and a periodic inspection and test certificate issued.
EMERGENCY LIGHTING
If your council insists on emergency lighting (remember that some, including Bristol, only ask for emergency lighting in 3 storey buildings) it should be sited:
Near any intersection of corridors
Above each final exit door
Near each change of direction (other than on a stairway)
Within each stairway so that each flight of stairs receives direct light
Near any change of floor level
Outside any secondary escape exit if the street lighting is poor
Near each fire alarm call point
Near fire fighting equipment
('Near' is normally considered to be within two metres)
FIRE DOORS
Must be at least 30 minute fire resistant, with intermittent strips and door closers. Some councils stipulate ALL doors, some only bedroom and kitchen doors, some only kitchen and where applicable, boiler room doors. Some ask your local council officer and be prepared to challenge/question them, as they might also be unsure. Call different times of the day and speak to different people, as it might depend on who answered the phone and their mood on that day (seriously). Ask for email confirmation (good luck with that).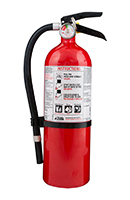 FIRE BLANKETS AND EXTINGUISHERS
Fire blankets in the kitchen area are obligatory and fire extinguishers are subject to local requirements. Bristol recommends NOT installing them as the operatives (your tenants) would then need to be trained how to use them (!)
ELECTRICAL EQUIPMENT
The landlord or the R2R manager has a number of electrical safety obligations, these include getting a qualified electrician to carry out an Electrical Installation Condition Report (EICR), carry out an annual Portable appliance Test (PAT) and ensure all appliances have the CE marking. They must also ensure that a carbon monoxide alarm is fitted in all rooms that have a solid fuel burning appliance and check that both smoke and CO detectors are in working order at the start of new tenancies.
MINIMUM ROOM SIZES
Whereas in the past these have been a 'guide', they will now become the rule. For one person the room must be no smaller than 6.51 M2 and for two people it must be 10.22 M2 or more. Some councils will allow additional lockable space elsewhere in the property to be counted as 'floor space'. Our council said that if we removed the door from a built-in wardrobe, it would also count as 'floor space'. If you have angled ceilings the floor space can be measured from where the height is 1.5Ms.
FURNITURE
All furniture within lettings (from 1997) must meet the fire resistance requirements of the regulations. Look for the fire proof label.
FIRE SAFETY SIGNS
Larger premises or those with complicated layouts may need some signage… you guessed it… ask your local officer.
FIRE RISK ASSESSMENT
The responsible person must carry out a fire risk assessment for the purpose of identifying the general fire precautions and other measures needed to comply with the Fire Safety Order (FSO) 2005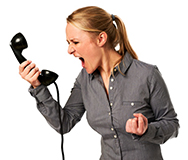 URGENT REPAIRS
Repair timescales once a fault has been reported:
24 hours – if affecting health or safety, ie: major electrical fault, blocked WC
5 working days – if affecting material comfort, ie. hot water, heating or fridge failure, serious roof leak
Other non-urgent repairs: 20 working days
FIT AND PROPER PERSON TEST
I've always stayed pretty fit and am a 'proper' person… but due to an incident in the late 90's, I would fail this test! Joking aside, this test will become more stringent going forward, so select your license holder with care.
LENDERS
There's also talk of councils informing lenders that a license has been applied for. 65% of rental properties are unencumbered and these of course are the best ones to aim for if you're doing R2R. Many LLs are already on the correct mortgage products and those who aren't can switch to a HMO or commercial loan with rates as low as 4% and an 80-20 loan to value ratio.
INSURANCE
This is a very important factor to get right and we highly recommend Octopus Insurance > bit.ly/2soPSpL
A SILVER LINING?
If like me you are ever-the-optimist, you'll always find a way to make it work. Its early days on this yet and as you can see with most councils it's a case of the blind leading the blind. Remember that the new licensing rules mean that over 162,000 new properties will be (eventually) added to the HMO register. Where in the past we couldn't market to them… now we can, and I'd use this golden opportunity to remind them that there is SOOO much legislation, that it's going to get worse and the fines bigger… but YOU can take care of everything and offer them complete peace of mind.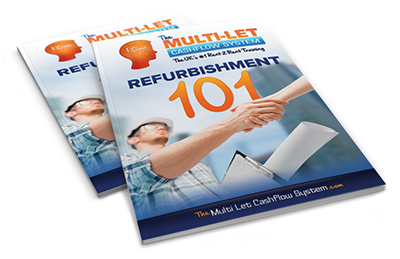 TIME TO GET BUSY!
In the meantime get any essential upgrades done ASAP; tell your LLs that you're future-proofing their properties and start by suggesting that you'll organise the license, all work and materials if they pay > this is what all of ours have agreed to. If you need details of costing the upgrades/fitting fire doors and alarm systems etc, check out the REFURBISHMENT 101 manual, which has a breakdown of all the costs and material needed, along with suggested suppliers. www.multiletcashflowsystem.com/store/refurbishment-101/
RENT 2 RENT'S IN LONDON?
Read this. www.londonpropertylicensing.co.uk
WHAT IF YOU DON'T GET YOUR LICENCE
Local authorities are able to issue landlords with civil penalty notices of up to £30,000 per offence as an alternative to prosecution. Local authorities may also have the power to ask for rents (or housing benefits) to be paid back by the landlord or agent! Another good reason to get that license in place ASAP.
INVALID SECTION 21's
The new, more stringent rules will mean that a Section 21 won't be valid if the landlord hasn't applied for a licence, or hasn't been given a temporary exemption, regardless of whether or not they know about the new rules (ignorance is not bliss!) In England, 32% of homelessness cases are the result of eviction using a S21 (around 40% in London). Going forward there will be an increasing tendency for homelessness prevention officers to focus on invalid S21's, so make sure and get your licence in place and if in any doubt of how to use a S21, ask an expert.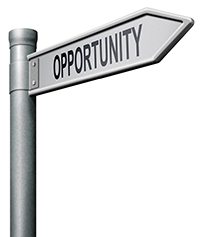 FINALLY
We view the changes to the rules as a new tick list – just get educated as to exactly what you need, create a list and then make sure that you do everything on the list > simple!
These new changes will mean that many of the dabblers will be going off dabbling elsewhere… which means there is a massive opportunity for those of us who are playing the long game (that's you, right?)
Check out some more great articles from Francis and Emily at www.multiletcashflowsystem.com/blog
Francis